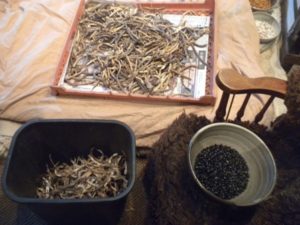 Greetings from the Garden!  This week's box has sprouts, dry beans, carrots, beets, onions, garlic, kohlrabi, celery root, radishes, and cabbage.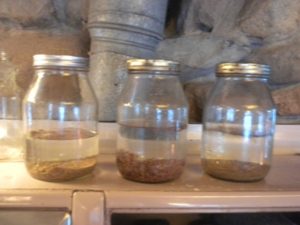 Field Notes.  This weekend I plant to use some of the potting soil to plant onion seed.  Wish me luck!  Ken had done all the planting.
In the kitchen I started sprouts for this week.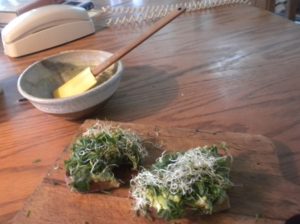 From the Kitchen.  Sprouts are a sure sign of spring.  This cold winter the frost has really gone deep and it will be a while before the soil is warm enough to plant.  Today I made a guacamole sandwich with sprouts. I also like to make sprout salads with onion, grated carrot and grated celery root with a dressing.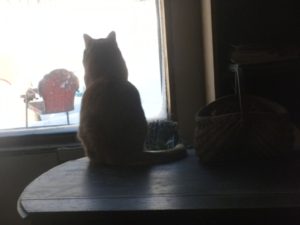 'Til March 7th, Judith