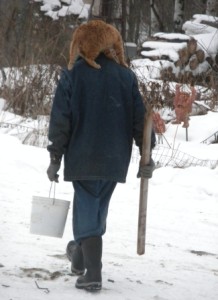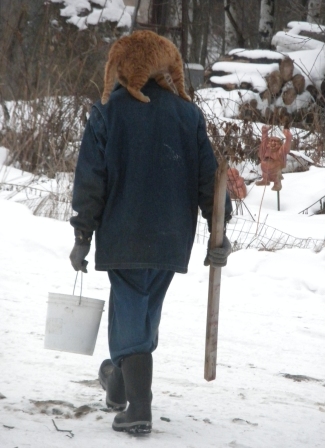 In 1976 Ken purchased 40 acres that had been clear cut in the Depression of the 1930's, pastured through the 1950's and subsequently allowed to return to woods.
Ken carved out a garden space and then built a studio / dwelling.  He has built other buildings over the years from wood cut on his property and re-purposed materials.
Ken operated as a gardener and studio potter for decades.  He built his soil, selectively cut wood to heat his home, cook his food and fire his pottery.  Pottery customers often bought garden produce in addition to pottery.
After meeting Judith and forming a team, we as a couple had the opportunity to go to Japan for a year.  There we met a CSA farmer.  Upon return we expanded our gardening to include produce sales to local markets, CSA, and wholesale accounts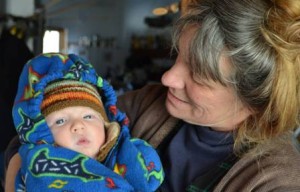 The approach here is small scale and hands on.  Our strength is knowledge through experience.
Ken has shifted his pottery focus to local materials.  He uses clay dug on site, has formulated glazes from plant ash and local rock,  fires in a kiln he built, and fires using wood he has cut from his acreage.
The goal is to live and work in harmony with this place.  We work as efficiently as possible to avoid waste and over use.  We want to leave it better than we found it