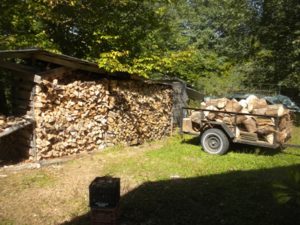 Friends have been helping me cut wood for this winter – and maybe winters to come!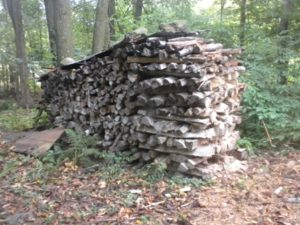 When Ken died there were several piles of wood split and cut to 40″ for the side stoke holes on the wood pottery kiln.  I had never used a chainsaw. Ken had bought a small one for me, but I couldn't start it;  Ken would start it and then use it…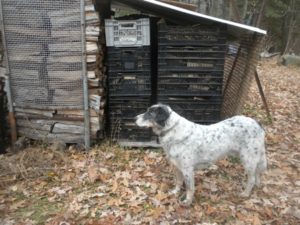 Since 40′ does not cut evenly for the cook stove or wood stove, I have put the odd, hard to stack short pieces go into milk crates or bulb crates.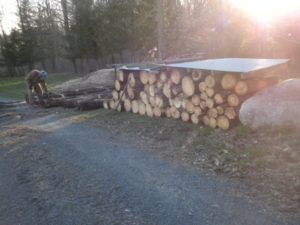 Well Kathy and Roger helped split and cut some longer logs on the driveway;  here is Ken as he was making the pile years ago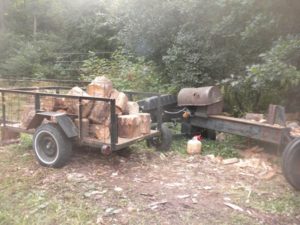 Bentley got my splitter working and we split the last of that wood from the driveway.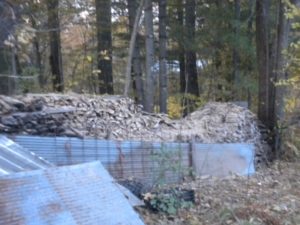 Ryan came twice when he was in the area and started on another pile.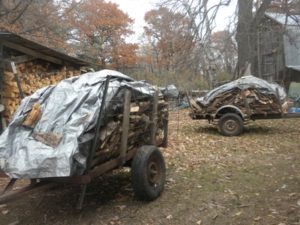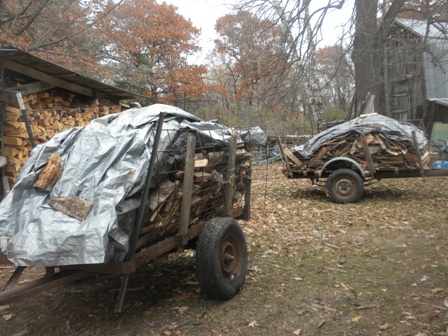 And Drew came yesterday and cut a LOT of wood.   I covered it as there was rain in the forecast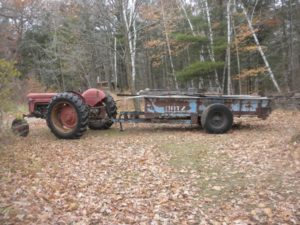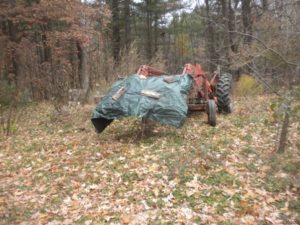 Thank you to all these people.
I have been shopping for a chainsaw.  I am deciding between an easy start gas and a "professional" grade battery model.  Then I will do the cutting.  I am having someone drop and drag trees into the yard for me this winter – I am not a lumber Jill – yet.
And for those of you heat with wood, here is the song that comes to me each year this time https://www.youtube.com/watch?v=dv4tdUTZUVU