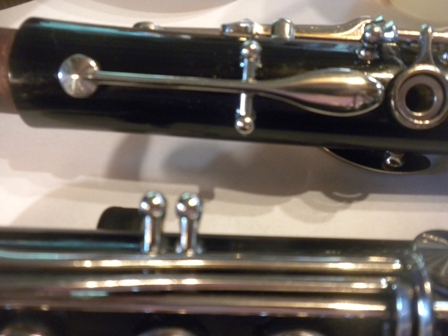 In June I had to have this clarinet repaired. The rear register key on the section above in the photo was stuck and that meant anything above A in the G clef wasn't happening.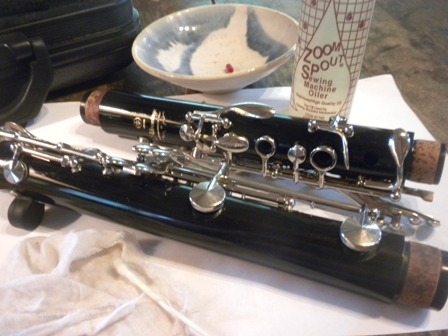 When I went to pick up the clarinet I asked Clark if there was something I could be doing for maintenance. He explained that the little metal joints that bend when I press the valves do need a drop of two of oil periodically. He was out of the little oil in applicator that makes this easy, but he asked if I had sewing machine oil.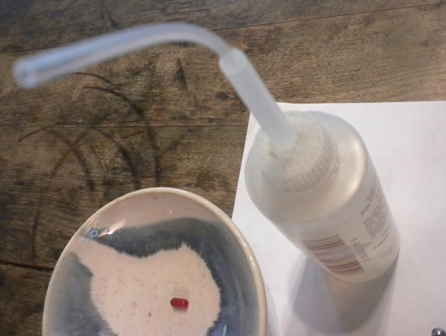 I do! Sewing machine oil has a small tube so I could get it into those small spots! I got a dish for the cap, and started in oiling. Clark had suggested a small cloth and a swab to help catch drips.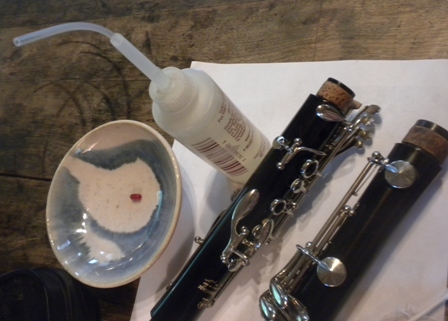 Wow! There were a LOT of spots to oil, so I continued as methodically as possible so I didn't miss any.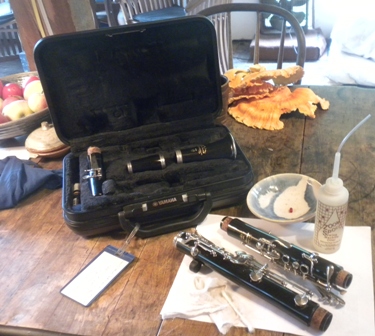 Once I finished dripping into joints, I wiped off excess and let the pieces set out for a bit, wiped again and then replaced into the case. Now I am set to go. Clarinets are fascinating – so many notes, so many moving parts, cork grease, reeds – so much to learn!