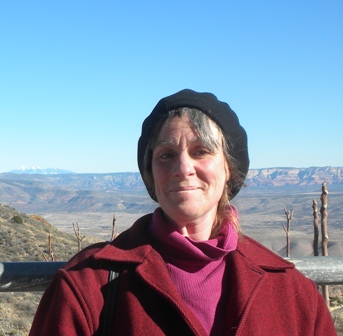 Just flew back from Arizona, and boy are my arms tired. Groan. I did go visit my parents in sunny Arizona, and missed the first snow of the season. This is an old photo that Ken took of me by Jerome some years back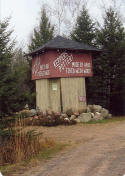 I didn't bring my camera this trip. My parents are camera shy and I need to lose weight. As nice as it was to see them it was nice to get back home. Traveling by airplane is not what it once was. And I like home.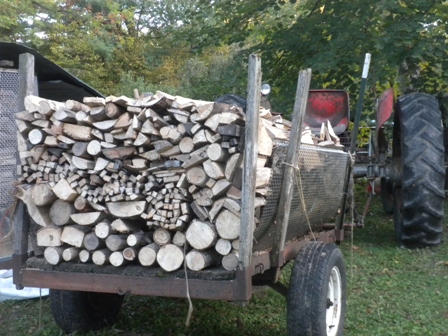 The current project for me is stacking wood. Thanks to Loyal who is cutting and loading old wood that is dry and should be burned while it remains solid and gives heat.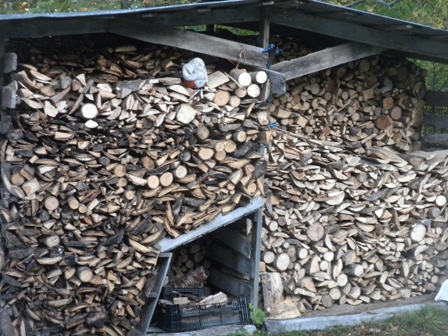 Here was the rack by the house just before I left. Loyal unloaded the trailer and brought a new one. This opens up a large area in the new kiln shed to sort and store things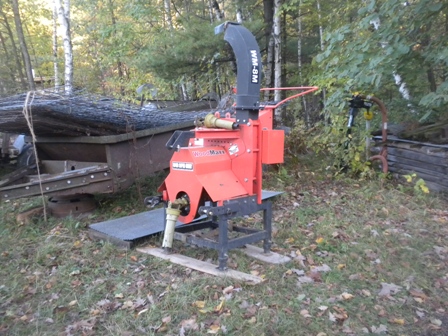 Just before I left Loyal acquired this handy chipper. It will come in useful!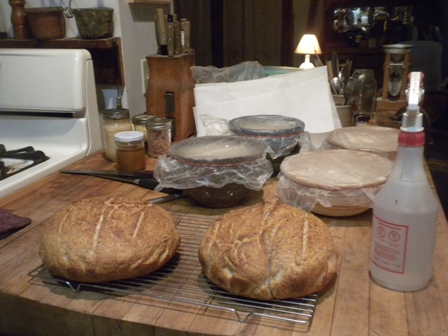 This morning I resumed bread baking; life is good