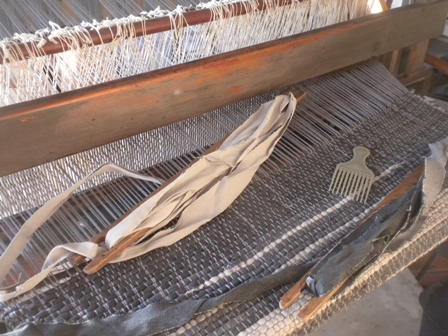 Although I have sat at the loom a couple times recently, I wove very little. How could I fill or just live with the empty space of not having Ken making pots while I was weaving?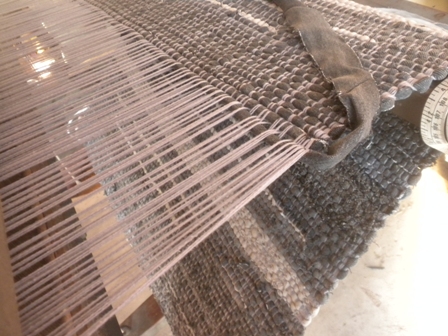 After call from a five year old friend about her pot holder weaving, I decided to give it a go. Since Mardi Gras is about ten days away, I set my pandora for Mardi Gras music – something I listened to before I ever met Ken, something uniquely mine, not ours.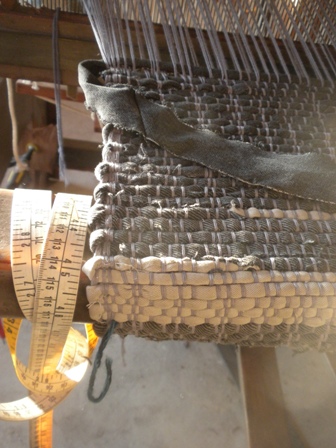 Success! Today I wove more than I have since Ken died. That small blue thread is where I started this week. I have about a foot left on this rug, and then I can move on to the next. I have enough for three grey rugs that were requested. I look forward to weaving them and then moving on to COLOR!