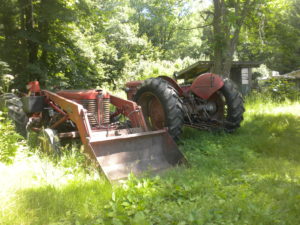 Odd.   In the midst of loss there is an opening of possibilities – do I stay here?  Do I garden?  Do I keep tractors or sell them?  Do I learn things Ken did?  Do I hire them out?  My life has changed.  I have many decisions to make.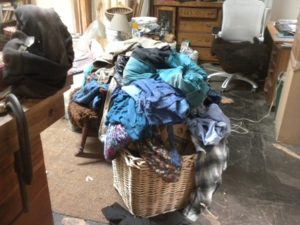 I have started by sorting through stuff.  Mine first.
This was the rags a couple weeks ago.  I am down to a few coats.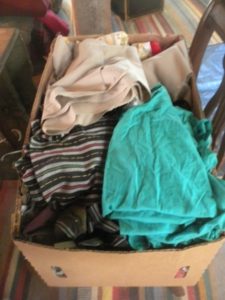 Now these without seams or buttons get sorted and go out in barrels
After a week of overreacting to many situations, I realized I have been avoiding a couple daunting tasks.  In the Ken did the set up part in the past and I do not know how to do what he did.  – don't know that part of the process, the sequence, how to use the tools and equipment.  It is frustrating because I can't walk out the door and do my part – what I know.   Do I ask for help?  Do I hire it out?  Tough questions.  No clear answers.
Asking for help is tough for me; I really am a little red hen, do-it-myself type.  I miss scheduling with Ken around weather .  Each morning when someone comes to help I cry – of course I am grateful for the help, but I also miss the ease of doing it with Ken.  We had decades of working together with honing who did which part of the job.  And in many tasks I never knew his part and he never knew mine.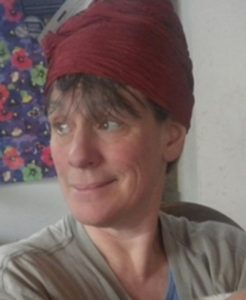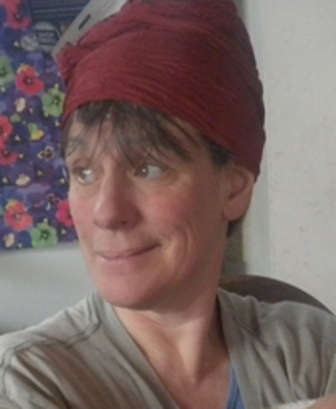 So, what I realized this week is that I really want is to be rescued.  As a feminist aspiring to be Rosie the Riveter this is a real tough realization.  But yes, there is a part of me hoping a man like Merlin will show up with his wand.
Now that I recognize it and laugh at myself I can move forward.