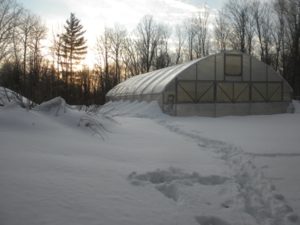 Greetings from the Garden!  This box has sprouts, onions, garlic, celery root, carrots, beets, black radishes, kohlrabi, and dried black beans
Field Notes.  This is our final box.  After twenty – three years I think we can say it was a good run.  We have delivered vegetables to people on time without fail for all those years.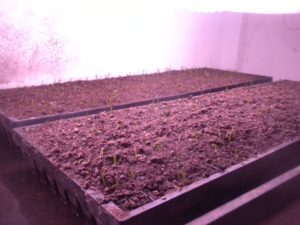 Each box had at least eight  different varieties, and many had over twelve.  Ken did a marvelous job planning, planting, cultivating and pulling from the field.  I helped him, picked all the small items like peas, cleaned, rinsed, weighed, packaged, invoiced when necessary and packed.  With very few exceptions we did this,  just the two of us for twenty three years.  We were a very good team.  And now I am alone.  No, I cannot do as one what the two of us did together. 
I will garden for myself.  Without Ken's expertise there will be some mistakes, losses, and a whole lot of learning for me as I figure out what and how much I can do without him. 
Thank you all for your support over the years.  Your support made it possible for Ken to follow one of his passions for decades.  He loved growing food.  He enjoyed seeing people so excited about what he grew.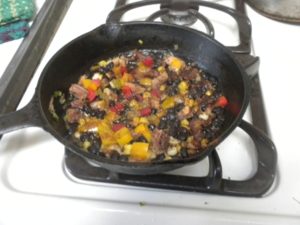 From the Kitchen.  Cooking changes when you cook for one.  I have been cooking up black beans and then adding them to meals.  Of course some go to chili in place of the usual pinto beans.  Some I add to sliced chicken breast sauteed with onions, garlic, added frozen chopped bell peppers.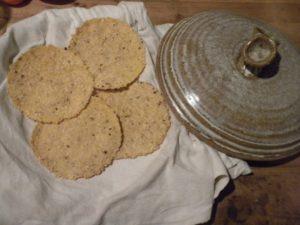 One morning I made huevos rancheros with home made tortillas.  And when I was hosting a group I made a bean dip that got raves – who would imagine bean dip getting raves?  Here is that recipe:
Saute a quarter to half chopped onion in two tablespoons oil or fat.  Add 1/2 teaspoon ground cumin and 1/2 teaspoon chili powder.  Ada minced glove of garlic; cook garlic but don't scorch; remove from heat.  Place  2 cups of cooked beans in a food processor and pulse.  Add the sauteed mixture and pulse with up to 1/4 c water.  Add salt and pepper to taste.  Stir in a tablespoon of chopped parsley or cilantro.  Serve with warm tortilla chips; you can place them in a paper bag in the oven to warm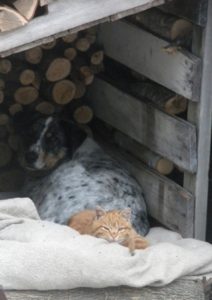 Sayonara,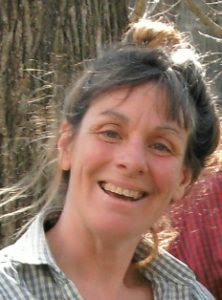 Judith and the remaining team