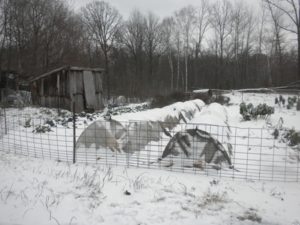 Greetings from the Garden!  This week's CSA box has cabbage, onions, garlic, the last of the pumpkins, kohlrabi, rutabaga, carrots, beets, black radishes, and the last of the winter tomatoes.
Field Notes.  As many of you already know my husband, Ken died on December 19, 2017.  Prior blog entries describe his illness and death and the obituary is posted as well.  This was a difficult harvest from the root cellar for me as I thought of him planting, cultivating and harvesting  all the items in the boxes.  I had not started micro greens as I was tied up with doing the necessary – funeral home, lawyer, bank, etc.  I hope to get the germination cabinet up and running later this week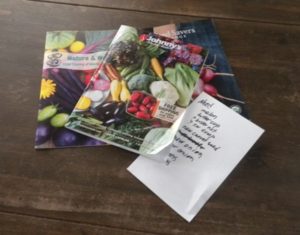 My plans for the future are uncertain.  As I quickly learned during that cold spell, I cannot do alone what the two of us did in the past.  So tough choices are ahead.  I intend to grow produce, but cut many of the time consuming marketing options currently available.  I will be ordering seeds later in the week, and I need to get the tax prep done as well.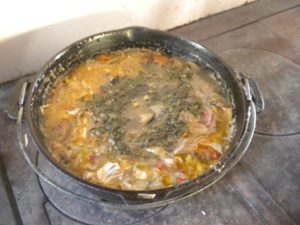 From the Kitchen The past three weeks have seen lots of soup.  People brought me chicken soup with home made noodles, squash soup, a vegetable beef soup, and I made a batch of chili.  If you find yourself wondering what to bring someone now widowed and alone, soup is perfect.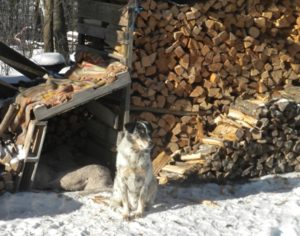 'Til Next Harvest, Judith and the Gang