Ken made a large coop on wheels for our laying hens. Since chickens like to scratch, a stationary coop usually means the area all around the coop gets scratched to bare ground and there is too much concentration of manure.  A portable coop allows the farmer to provide birds with fresh pasture and the safety of an enclosed predator proof coop at night.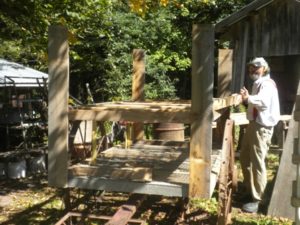 Ken's "egg mobile has worked so well he could use more!  This season as he has managed his broody hens and had several hatches he wanted to move the young birds and keep them safe. They were too young to move in with his established flock of hens.  The roosters would fight with the young cockerels.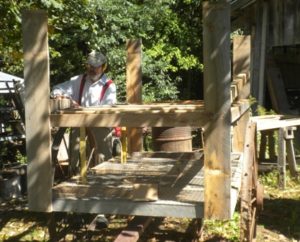 The solution?  A smaller coop for that chickens at that age between chick and full grown bird. 
He had the wheels and a bed.  He is putting a screen floor and roosts and nest boxes.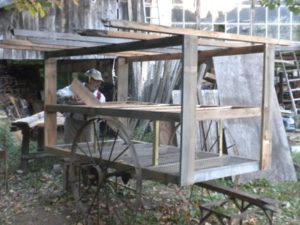 By Sunday evening he has made real progress: chicken wire is on sides, roosts are up, framing for roof.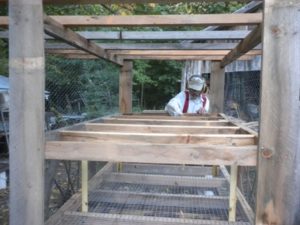 Now he is working on nest boxes