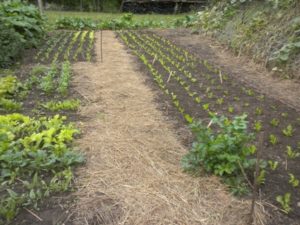 Greetings from the Garden!  This week's CSA box has tomatoes, potatoes, cukes, peppers, onions, garlic, beans, beets, greens and lettuce.
Field Notes.  Ken transplanted fall greens.  Ken starts them , moves up to 2″ soil blocks and then transplants to the garden. This means more time in that garden space for other things and more importantly transplanting a small seedling in a clean bed gives the plant a decided edge over the weeds.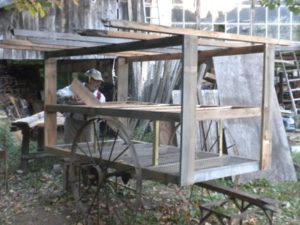 Ken is also working on a smaller portable coop for the tweens – old enough to be away from their mother hen, but not yet adult and ready to integrate into the main flock.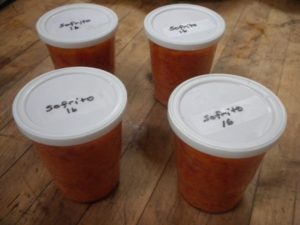 From the Kitchen. I have been thinking up creative ways to preserve the great peppers we have this season.  Earlier I chopped and froze some, I made red pepper jam, and this past weekend I made sofrito – sauteed onions, pepper and garlic that had been pulsed in a food processor to the point where the moisture is gone.   I am told it is great as added flavor to pot roasts and stews.
I also made a beet and ripe pepper soup that is good.  Saute 1 c chopped onion, add 2 lb peeled chopped beets and three seeded and chopped ripe bell peppers.  Add 4 c chicken stock  and 1 c water, simmer about an hour to the soft stage, and add some lemon juice, salt and pepper.  Puree in blender or food processor.  We had a cup of chilled soup with our salad as first course today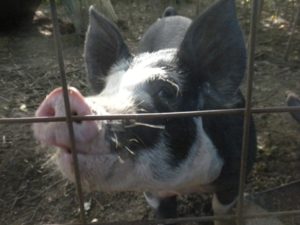 'Til Next Week, Judith and the Gang