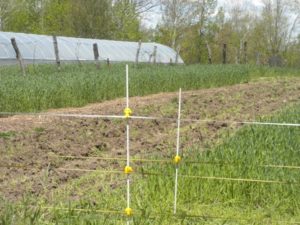 What a beautiful summer day!  Ken is busy with tasks he wants to finish before the rain that is forecast on Tuesday.  He is busy preparing beds for green manure.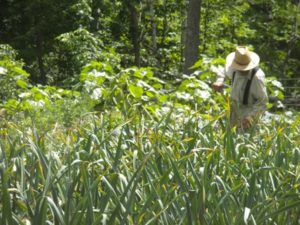 He is also "slaying weeds" on this sunny day and preparing other soil for mulching before the rain and more weeds germinate.  Mulch will lessen weed pressure on the crops and moderate soil temperatures to promote microbial life.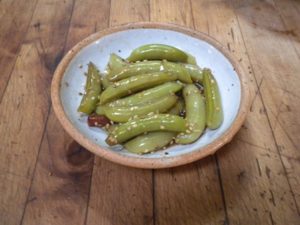 I made a snap pea salad by blanching the peas and topping with an Asian dressing of sesame oil, a bit of toasted sesame oil, rice vinegar, maple syrup, tamari and miso, and toasted sesame seeds.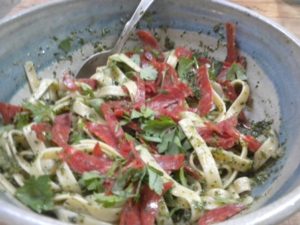 I also made a pasta salad with pesto Ken had made from a combination of herbs.  Although people in this country think basil, pesto simply means paste and can be any herb or plant made into a paste.  This one is a combination of dill and parsley.  I topped with some organic pepperoni and some chopped excess celery transplants that did not make it to the garden.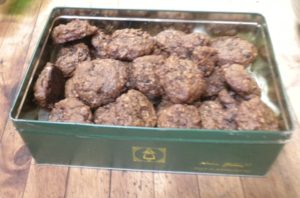 Finally, just for fun, I made some oatmeal cookies from a modified version of an old Betty Crocker recipe from the 60's.  Half the sugar, half the molasses and whole wheat flour.