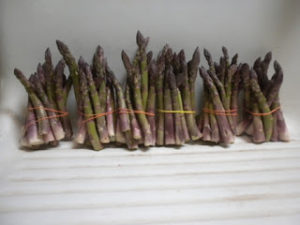 Tonight there are frost warnings. Once asparagus grows above soil level it is vulnerable to frost. And once frozen, it is inedible.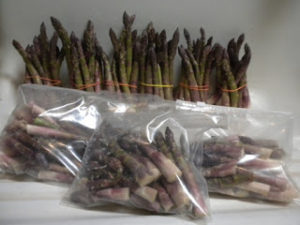 So, today Ken picked everything above soil level, and we have some short pieces.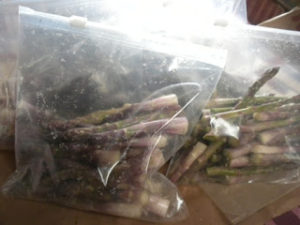 They are weighed out the same as the usual bunches of spears. Advantage of shorties? MORE TIPS!