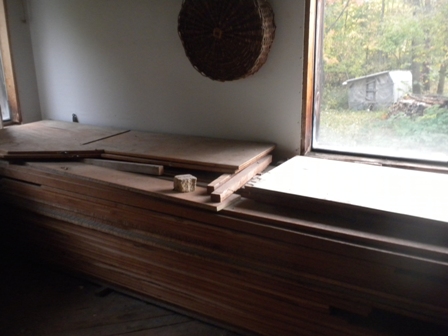 This pile of red oak was here before I arrived. It was cut on this property, and Ken helped mill and plane it; he worked at a local mill in exchange for getting wood sawed and planed so he could build. This pile was intended for the flooring on part of the main level. The other flooring is tiles he made.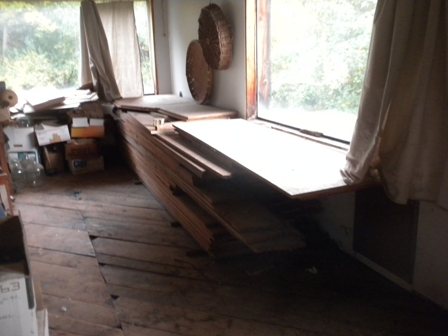 A divorced friend asked about it once. Ken explained that someday it would be flooring. His friend asked how long it had been there and Ken replied 20 years. To which he friend replied in awe and you are still married…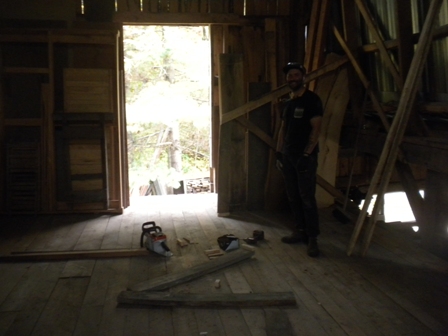 Loyal has been clearing space in the hay loft. He will store some of the choice lumber there.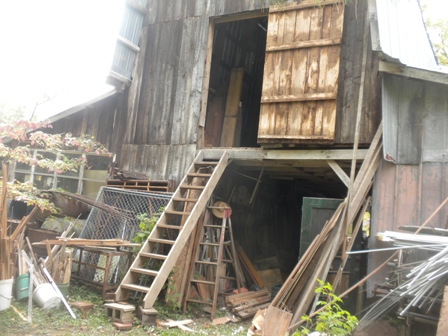 He found a set of stairs and installed them to make access and moving lumber easier.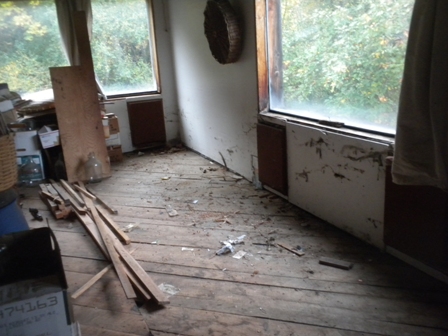 Upon my request he and some friends took the red oak flooring out and placed it in the loft. I told Loyal after thirty tears in an unfinished house I am not in a hurry. Really he should look to its use after I am gone. If he uses the oak elsewhere on a project that would better than leaving it to decompose to sawdust!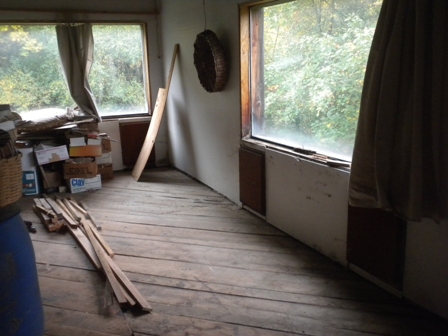 So, I swept out the space, and…
We move the squash there to cure – only temporarily! I will plan the space use and move things like the loom and work space and relaxing space areas accordingly. Thank you Loyal and crew!