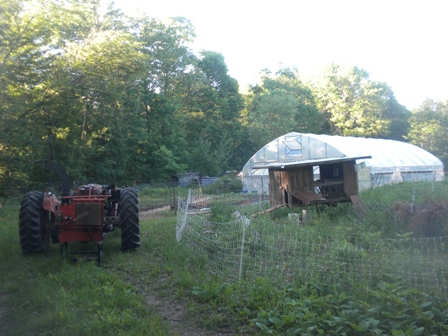 This place has been dormant; I have felt like Sleeping Beauty – the vines were growing up around the castle! Last summer Loyal returned for a visit after many years, and we decided to work something out so he can take over here. I have no children. Loyal knew Ken and worked with him and understands the magic of the place.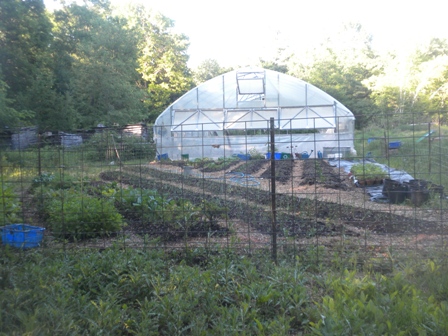 Loyal got some pullets and has them in the mobile coop. He has also planted rye in the garden to work on the weeds. He has been weeding and bringing back the growing space by the mobile high tunnel; he has set up some beds and planted. I was surprised he set them on a diagonal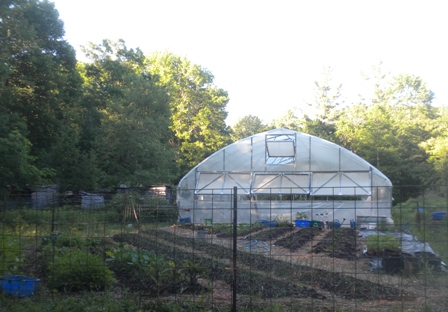 So I asked. He explained that he had never liked walking in right angles to get from one door to another in the greenhouse – they are set at diagonally at opposite ends. So now he can walk from one door to another now – I think it looks and works great!