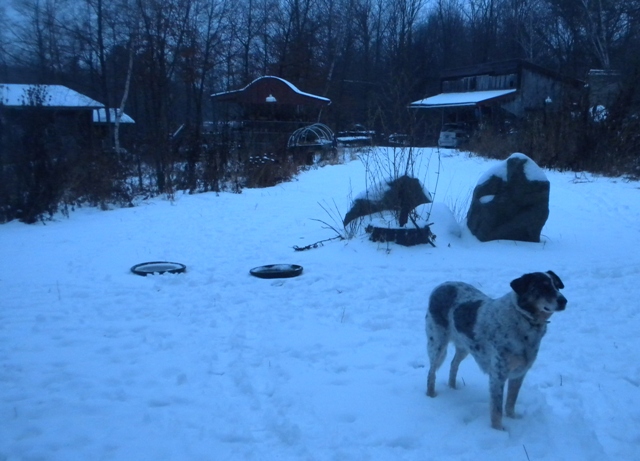 This morning I awoke to snow. It was dark later than usual, so I did chores later than usual.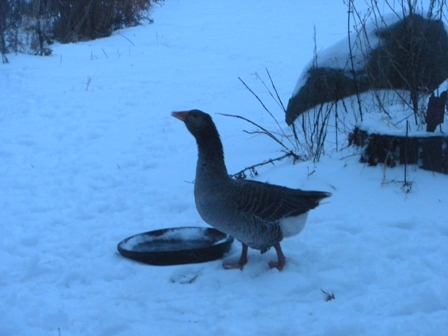 It was that beautiful blue winter morning light.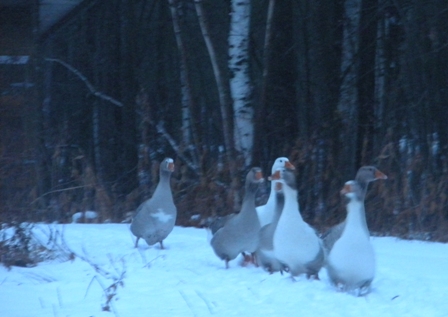 Geese love this weather. They were waddling, chatting, flapping wings and saying it's party time.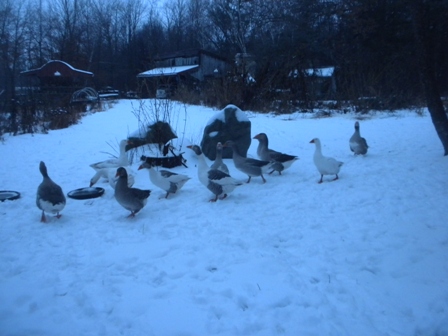 Since it is above freezing now, there is rain. So we will not get the one foot of snow here; maybe someone elsewhere will.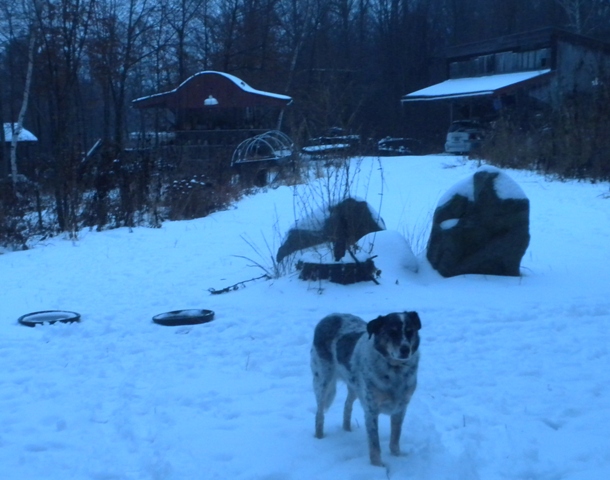 Oscar is glad to be outside, but he wonders if he should be herding the geese. I will head inside and put my wet wool hat and chore gloves in the cook stove warming oven to dry. Probably I will stay home and work inside today.