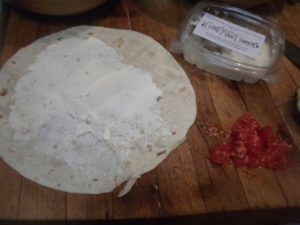 Eat local challenges in August always amuse me.  The REAL challenge is to eat as much as local as possible all year round. 
This morning and again at midday I felt like some greens would perk me up.  So I tried a wrap.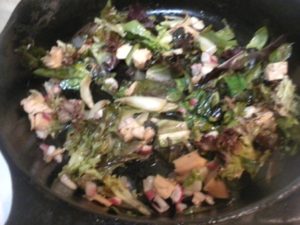 Wrap and avocado are NOT local.  But The quark from Cosmic Wheel Creamery came from Amery, the radishes from Whetstone Farm, the greens from Steady Hand farm, the tomatoes from my friend Colette, the onions and chicken from our farm – all those were local.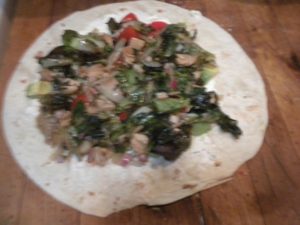 I am new to wraps. I am won over to them now that I am living alone and learning again how to cook for one.  It is an easy way to eat greens when one has had salad for days.  It is also a good way to make enough for one wrap, no more and no over eating or left overs to die in the back of the refrigerator.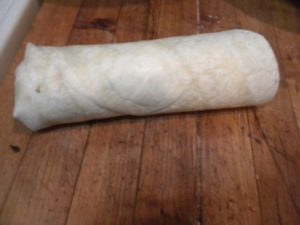 What do I eat in winter?  I preserve food now like tomatoes in the freezer or canned, freeze some greens to add to soups or quiche, blanch and freeze some green beans, make plums into jam, can peaches, can applesauce, freeze raspberries.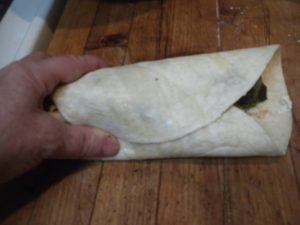 Consider a trip to your local farmers market with an eye for what you can preserve for winter.  You will be supporting your local farmers and eating local more of the year!