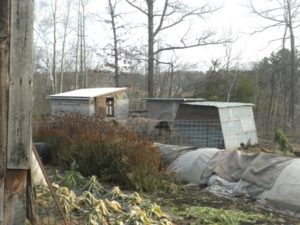 Ken has been moving portable shelters and coops to the garden.  Why?  Well, it is not only easier to feed everyone in one location fairly close to the house all winter, but also each of the poultry breeds by their nature will help us grow vegetables more easily next season!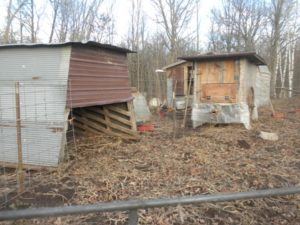 Geese will take out weeds.  Chicken also take out weeds and weed seeds and any remaining insects. Turkeys will scratch the soil and eat weed seeds.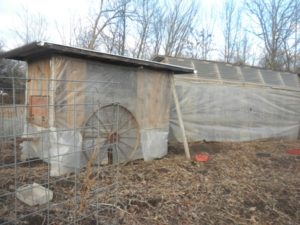 The coops are now covered in plastic to keep out wind and drafts.  We have found that drafts are more of a factor in over wintering birds than temperature.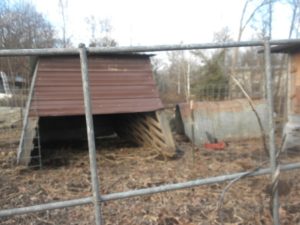 Turkeys get a taller enclosure with roosts. and geese get a low hutch so they can get out of the wind.  They will get a layer of bedding on the ground as well.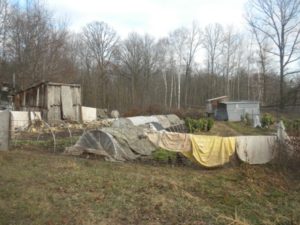 And no, it isn't laundry day; those sheets were covering crops in cold weather.  The crops have been harvested and once the sheets dry, we'll fold and store them