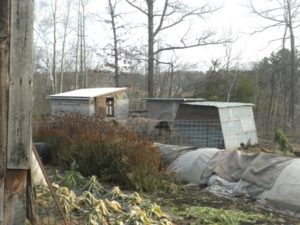 Greetings from the Garden!  This week's CSA box has onions, garlic, winter squash, sweet potatoes, cabbage, celery root, carrots, black radishes, rutabagas, winter tomatoes, and greens
Field Notes.  We have some greens in hoopettes in the garden, and we will see just how they do!  This has been a season of extremes – 80 in October and a low of 5 in early November and this week may see the 60's! 
Ken has moved poultry into the garden for clean up – they eat weed seeds and any bugs they can find.  We have been cleaning greenhouses for late winter plantings and Saturday we had help mulching strawberries and taking down some fencing.  Thank you, Deb and Tony!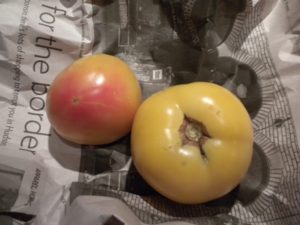 From the Kitchen.  When we start lighting the cook stove I move toward slow food of soups and stews and slow baked sweet potatoes and squash.  this week we have our first winter tomatoes.  These are a  keeper variety that never reddens or softens like a summer tomato.  They get a blush and soften a bit.  Great in salads.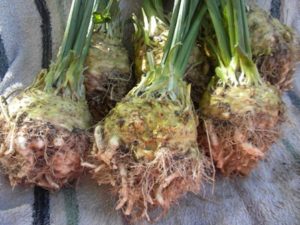 We also have celery root, a European root that has the flavor of celery in a root about the texture of a carrot.  I peel, cut off a chunk, dice and add to soups or grate and add to cole slaw.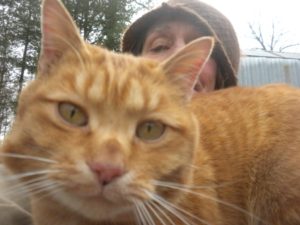 'Til Next time, Judith and the Gang