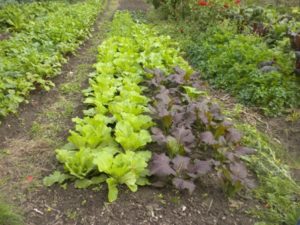 Greetings from the Garden!  This CSA box has lettuce, mixed mustard, salad turnips, carrots, winter squash, onions or leeks, garlic, tomatoes, peppers, and herbs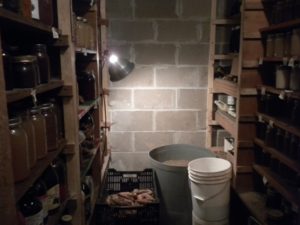 Field Notes.  The big dig has begun!  Each year we await a light frost and then Ken gets digging and harvesting.  Carrots and winter squash taste sweeter if they have been in the field for colder weather. While Ken is harvesting from the garden, I am cutting tops and sorting, and then burying roots in sand for winter storage.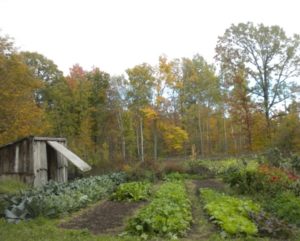 Ken is mowing and clearing areas of the field and garden.  He plants late green manures like rye to prevent erosion during winter.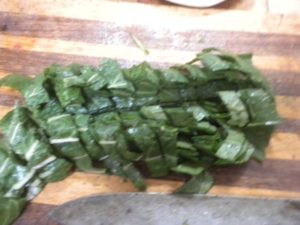 From the Kitchen.  Fall weather brings on several cool loving greens and the salad turnips.  Mustards and mizuna have some zip.  I usually use them as salad accents – cutting the leaves in strips.  Ken likes them cut up and placed in a bowl with a hot broth soup poured over them.  I also fry sliced onion and toss in clean, chopped greens ad add either a creamy or vinegar dressing before serving.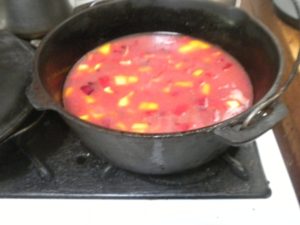 With this cooler weather Ken and I are making soups.  While we were in Japan we enjoyed the traditional Japanese breakfast of miso soup and rice.  Ken often takes our culled vegetables on harvest day and with a bit of meat and soup stock he fills the Dutch oven with a vegetable soup.  It's our version of fast food.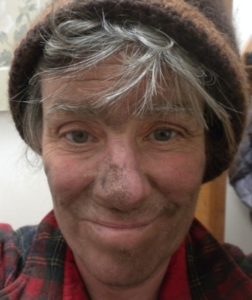 'Til Next Week, Judith and the Gang