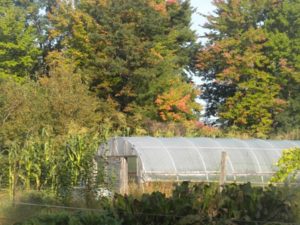 Greetings from the Garden!  This week's CSA box has lettuce, tomatoes, cucumbers, potatoes, zucchini, onions, garlic, parsley, and a new crop of winter kohlrabi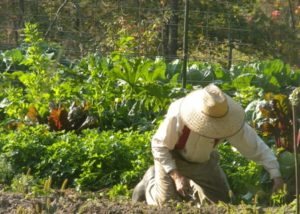 Field Notes.  Ken is clearing space.  He is clearing out crops and plants as they finish and making space for fall plantings of spring greens.  He is in planning mode as we get ready to move the mobile high tunnel off the tomatoes and onto fall greens. 
Ken is  planning where the portable chicken coops will go all winter.  Chickens are a great clean up crew; they eat bugs and weed seeds.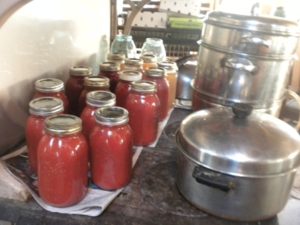 From the Kitchen.   Canning.Tomatoes and apple juice.  Culls get processes for later use
This week's kohlrabi is actually an old heritage variety.  People used to want to grow large solid roots and cabbages and kohlrabi for winter storage.  Kohlrabi is from the German for swollen stem.  We are always seeking old varieties that are new to us and try them when they say storage.  Although we can't have anything any time from the garden, we can offer as much variety as possible.  Ken likes to peel, cube, boil and butter kohlrabi as a side dish.  Some people like peeled, finger sized kohlrabi raw on a relish tray.  Kohlrabi is part of the cabbage family.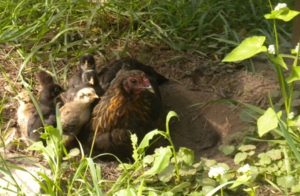 'Til Next Week, Judith and the Gang