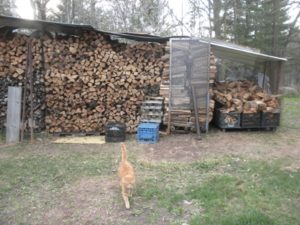 Greetings from the Garden!  This box has greens – spinach, lettuce, salad mix, potato onions or green onions, potatoes and beets from the root cellar and some fresh herbs
Field Notes.  Ken keeps a-planting and a-weeding.  Right now he is also getting ready for our spring opener next weekend.  His largest task is clearing some downed wood and I am helping stack once we split it.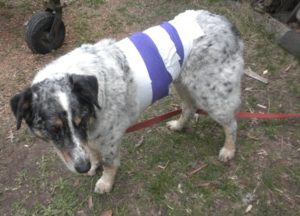 Oscar went in for surgery.  He had a benign tumor that was getting large enough to be uncomfortable.  He is starting to feel better, and would prefer to be back on duty full time!  Still some time on the recovery front is necessary.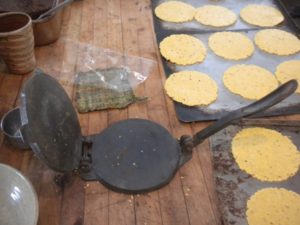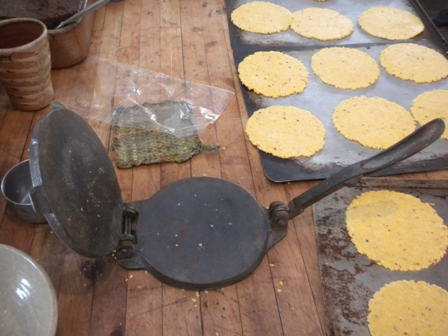 From the Kitchen.  With these cooler nights I have been lighting the cook stove each morning and returning to stewing and baking.  Last week we had some visitors and I made tortillas from our dry corn. We had pulled chicken meat and beans and a side salad and some spinach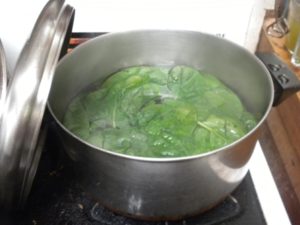 I blanched and topped the spinach with an Asian dressing of sesame and toasted sesame oil, mild vinegar, a bit of honey, tamari and some toasted sesame seeds.  As we all like a little heat I added some crushed cayenne pepper as well.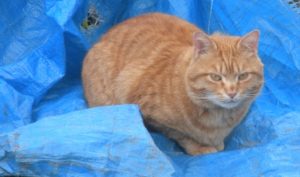 'Til Next Week, Judith and the Gang