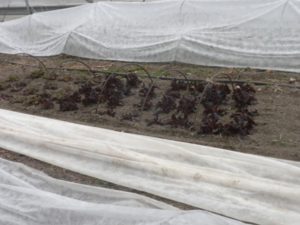 Greetings from the Garden!  This CSA box has salad mix, spinach, turnip greens, freshly dug parsnips and gobo, carrots, potato onions, potatoes, and fresh herbs
Field Notes.  Ken is a busy guy: cleaning up, bed prep and planting.  The peppers are coming up in the germination chamber and next he plants tomatoes.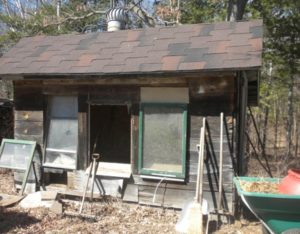 And there are other spring tasks.  I volunteered to clean the stationary chicken coops so Ken can place broody hens and a clutch of eggs in those quiet spots.  With luck we will have new batches of chicks in three weeks!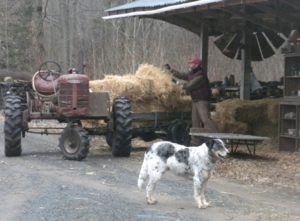 It also meant he could move straw so we can clean out the kiln shed and spruce up for the Spring Opener in May – we will have new pots and fresh produce May 5th and 6th – mark your calendars.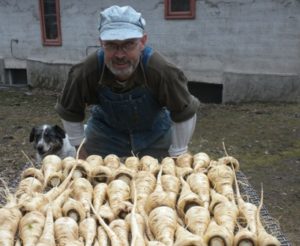 From the Kitchen.  Spring dug parsnips are the sweetest!  I scrub, parboil a few minutes and then saute in a cast iron pan with butter so they start to caramelize and brown – even sweeter!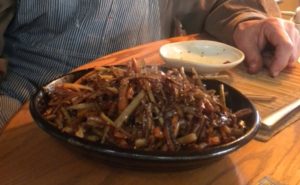 Ken made a batch of kinpira with carrots and gobo – burdock – cut into matchsticks.  Delicious!  For the recipe, search kinpira.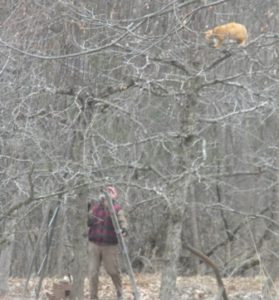 'Til Next Week, Judith and the Gang