Greetings from t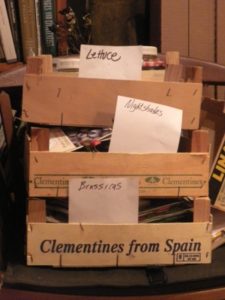 he Garden!  This box has pie pumpkins, onions, garlic, carrots, potatoes, beets, celery root, parsley, and salad mix
Field Notes.  Happy Ground Hog's Day, Imbolc, St Brigid's Day, St. Blaze, Candlemas – or whatever you may call it.  This midway point between solstice and equinox is when the days lengthen dramatically, the cold doesn't last, and Ken starts monitoring temperatures in greenhouses.  We are in transition and can feel spring's approach.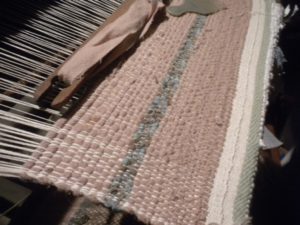 The focus shifts to seeds for full season crops.  The onions, parsley, and celery are the first to be planted, and then there will be a long parade of seedlings popping up.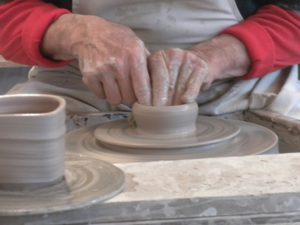 Part of us enjoys this change and part of us feels sad as we truly enjoy our winter tasks of making pottery and weaving rugs.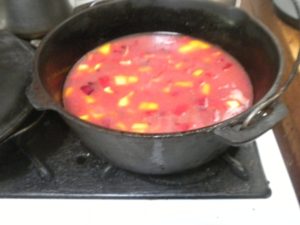 From the Kitchen.  This is the time to get creative!  I tend to start adding some treats from the freezer.  Last week I pulled a quart bag of frozen asparagus and made cream of asparagus soup as a green antidote to the midwinter blahs.  I tend to cut carrots into matchsticks and combine with frozen pea or serve up some green beans I froze in August with some toasted slivered almonds.  I made a beet soup and added some frozen bell peppers.  None of these are quite the same as fresh, but they add variety and a sense of treating oneself.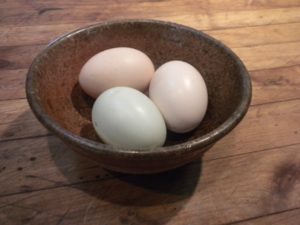 Eggs have a season and it has started.  We often have eggs in clear broth soup for a warming breakfast.  And we are still roasting vegetables with meats.  It is still a good time to light that oven and warm the house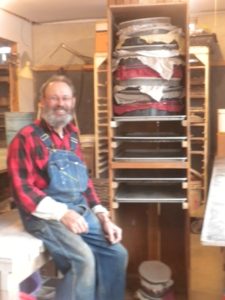 'Til February 22nd, Judith and the Gang