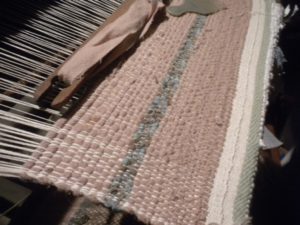 Winter includes many necessary tasks.  Now the following are done: seeds ordered, taxes prepped, sales tax filed and paid, etc.  Now I clean and weave between harvest dates.  I am finishing off a test warp.  I thought it would make two rugs, but I have enough warp for a smaller third rug with the remaining balls from three worn out wool blankets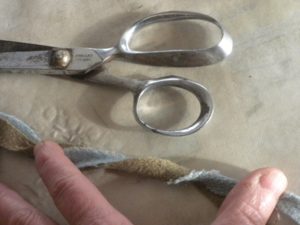 I am trying out something new – I had read about this in a Shaker rag rug book.  Two fabrics are twisted and then woven to form diagonal lines.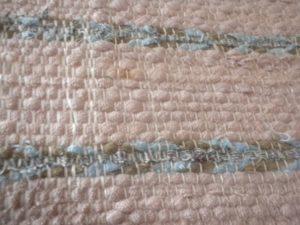 Twisting in opposite directions can be used to form a chevron type pattern.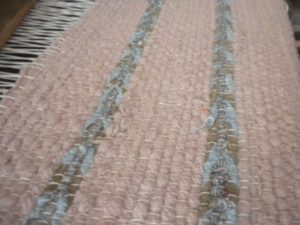 I have done this twice with a single shot of grey between the twists of opposite directions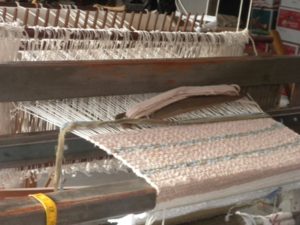 Here is the rug so far.  I look forward to taking what I learned from the warp trial and the twist experiment and incorporating that into future rugs!