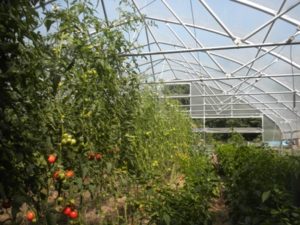 Greetings from the Garden!  This week's CSA box has tomatoes, peppers, potatoes, cucumbers, onions, garlic, cabbage, kale, eggplant, carrots or beets, basil and parsley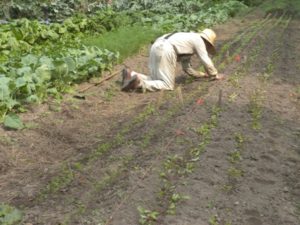 As I write this on Monday, Ken is thinning the fall beets and carrots.  They are varieties from a UW vegetable trial program.  We have found some new great varieties in greens, tomatoes, and peppers that we would not have tried if we were not participating in the program!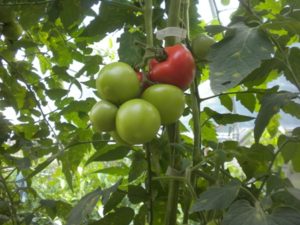 Ken is a picking kind of guy these days – tomatoes, peppers, eggplant, zucchini, cucumbers while I am picking beans.  He has planted a series of fall greens and transplanted them into soil blocks and soon they will go into the garden and next high tunnel space.  And there is weeding, mulching, mowing, etc.  Yep, lots to do.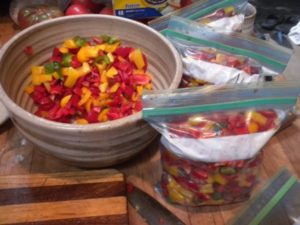 From the Kitchen Having frozen a few quart bags of ripe bell peppers, I am thinking about Ken's request for pepper jam.  Although some goes on bread or crackers, it is also often brushed on chicken and returned to the oven for use as a glaze.
I have frozen some beans, but will freeze more.  If you want beans, please request them now as the first frost will mean the end of the beans – And the same goes for basil for pesto.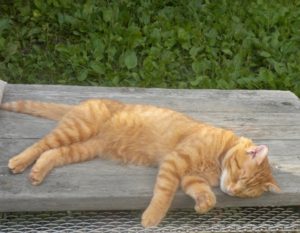 'Til Next Week, Judith and the Gang