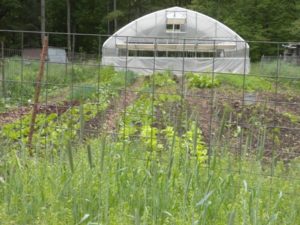 Greetings from the Garden!  This week's CSA box has lettuce, spinach, salad and braising greens,  beet thins, onions, radishes, potatoes, sun chokes, herbs – cilantro, oregano and marjoram, and asparagus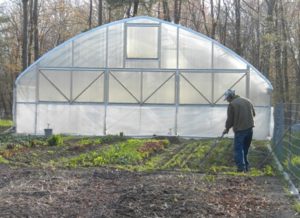 Field Notes.  Spring is a busy time on the farm.  The rain was welcome; it meant crops that had been standing still were able to pop!  It also meant new weeds could germinate and Ken vigilantly got out once it got dry enough and started cultivating.  In his "spare time" he has been getting areas ready and planting more full season crops.  And finally he has been instrumental with getting perennial flowers moved.  There are more than we ever imagined.  Ken suggested we add flower shares to the CSA!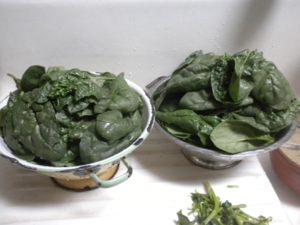 From the Kitchen.   I hosted my book group last Thursday and made two dips to go with homemade tortilla chips.  One was a spinach dip: saute 1/2 cup chopped onion and 1/2 cup grated carrot and 2 cloves minced garlic; set aside.  Wilt about a pound of spinach in the saute oil, remove from pan and squeeze any liquid (I saved for next batch of soup or stock).  Combine onion, carrot, garlic, and spinach with minced green onion, minced sun chokes, and 1/2 cup mayonnaise and 1 cup either sour cream or yogurt and 2 teaspoons Worcestershire, 1 teaspoon lemon juice, salt and pepper.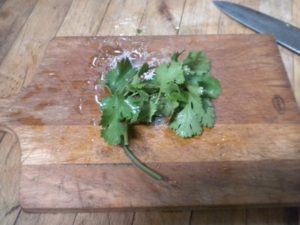 I also did a bean dip.  Saute onion and garlic, add mashed cooked beans, some canned salsa or tomato sauce, cumin, chili powder.  Remove from heat and stir in chopped cilantro and some shredded cheese, salt and pepper and some lemon or lime juice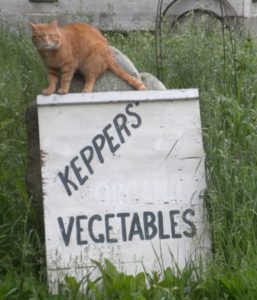 'Til Next Week, Judith