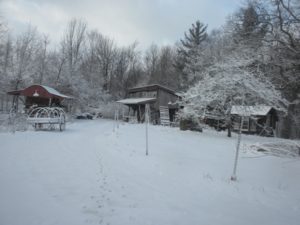 Greetings from the Garden!  This CSA box has onions, garlic, rutabaga, kohlrabi, daikon or black radish, winter squash or pie pumpkins, beets, carrots and cabbage
Field Notes. As I write this on Monday, snow is swirling around, and I join the snow day joy of school children.  Snow acts as an insulating blanket over the garden and helps slow the frost dropping into the soil.  The frost will affect how soon soil temperatures are warm enough to plant inside and outside the greenhouses.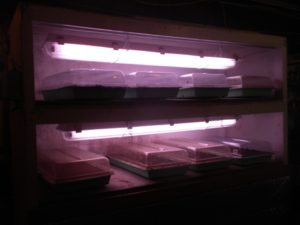 This week marks an old dog trying to learn new tricks.  I am planting the seeds for shoots and micro greens.  Ken always did this in the past, so this was my first time. The germination cabinet is up and running, and now we have to wait and see how things sprout!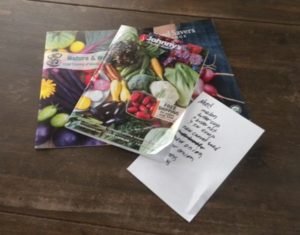 Seeds are ordered and I am ready to plant greens to transplant into greenhouses.  Soon the onion seed will appear and that is the first full season crop to plant.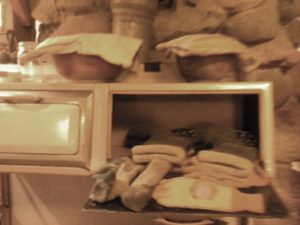 From the Kitchen.  This week I found to my relief that Ken's sourdough starters are still active.  But I think I added too much flour and decided to make a pizza with the dough.  I had canned tomato sauce, onions, minced garlic, some grated vegetables and topped with grated cheese.  Good first effort.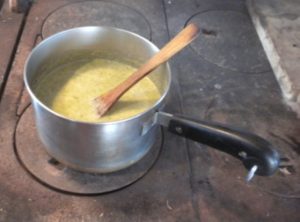 I also pulled some frozen asparagus from the freezer and made cream of asparagus soup with onion, chicken stock, a little lemon juice, thyme and tarragon, and garnished with yogurt.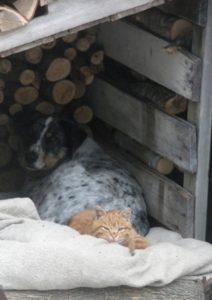 'Til Next Time, Judith and the Gang