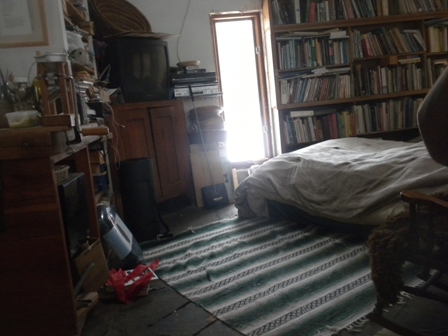 Last night I started moving around the furniture. Out went a rug I never liked. I swept and washed floor, set up a fan to dry the wet floor, and then I set up an area I can lay a mat. It's my new at home exercise space!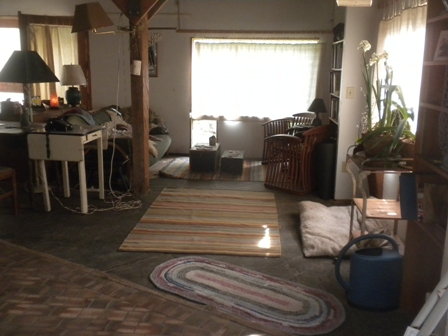 Although I had cleared space and had been doing tai chi on the west side of the main floor, I recently ordered a video from public television. And therefore I needed an open space by the dvd player and television set.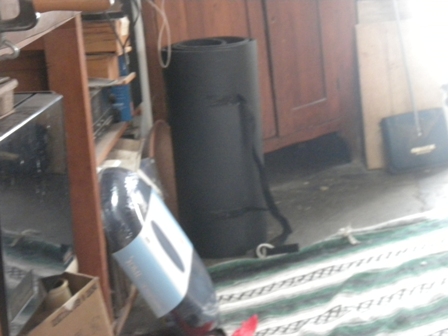 I had seen a show by Miranda Esmonde White that was a perfect blend for me of dance classes from my youth and tai chi. I ordered the video, and it arrived Friday. I had been tuning in at 6 a.m. M – W – F at 6 a.m. Now I can round that out with videos the other days. Here is the mat and donut cushion for floor work on one side.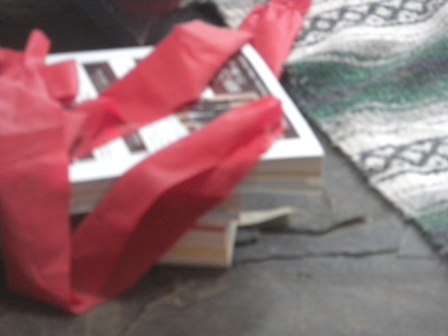 Here is my thera band from physical therapy years back and some phone books. I have ordered a couple yoga bricks. I awoke early and tried my new exercise space.  The only drawback was I started before I fed animals. So at one point when I headed to the mat to do a twisting motion I found a cat on my lap, a dog scratching me, and another dog's cold wet nose poking my neck!  I hit pause and fed them, let them out and finished up.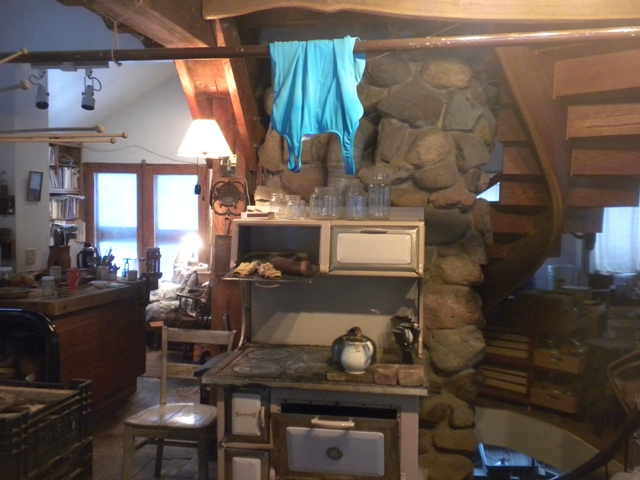 I intend to continue tai chi and swimming, and hope this will help with strengthening and mobility. It is top priority. Happy 2020. I hope I will be able to call it the year I got back into shape!