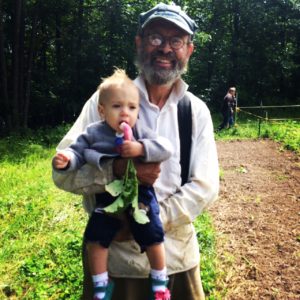 Yesterday I got to spend some time with a gorgeous, happy baby.  I thought of Ken.  Ken, as the second of seven children, had lots of baby experience.  I, as the second of two with two younger cousins across the country, did not.  People would start to hand me babies – after all I am a woman.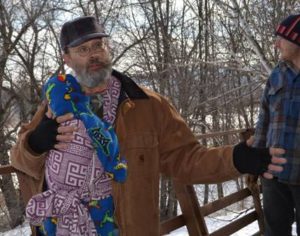 And I would quickly say, "Hand that baby to Ken. I come in once they plague you with questions and want to learn to swim."
And then, "Make sure you have that baby when you leave; Ken won't remind you to take it!"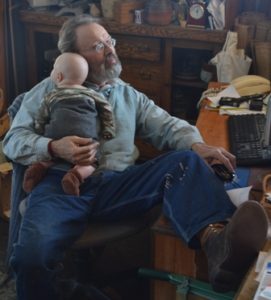 Ken loved babies, and they knew it.  He was a natural.  Short of needing breast milk, a change of diapers, or a nap, they were content in Ken's arms.  Our friend Rama called Ken the baby whisperer.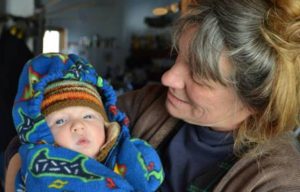 A few years back this baby taught me how to relax and enjoy babies.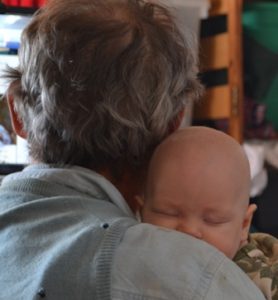 But every time I see a baby I think of Ken and tears stream as I wish that child could feel the love and security of Ken's long arms and big, capable hands