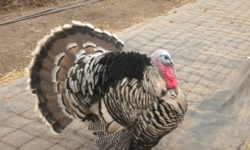 We all have reasons to feel grateful. Best Wishes.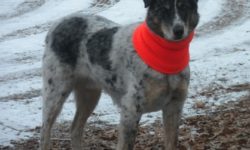 Well, it began this morning and before I did chores I ran upstairs to get out the blaze orange.  No, I don't hunt; I wear blaze orange to avoid being shot.  There are conscientious hunters and there are drunken idiots out there.  And this year I am not up to posting or policing.  I started with Oscar.  It is tough on a dog when 355 days in a year he is encouraged to roam and …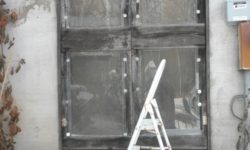 Before I left to visit my parents, I had been doing winterizing tasks to keep heat in the house  (plastic on French doors appears as an earlier blog post). The last task was getting the hard sheets of plastic to act as a storm window over the screen door.  So I got out the screw gun and a step stool and went to it!  Done!