Over the decades we have supplied restaurants, institutions, and natural food stores.  Because we are a two person operation our experience goes into the growing and post harvest handling of the produce.  Our quality is unsurpassed.
We welcome wholesale inquiries. We negotiate each contract as they arise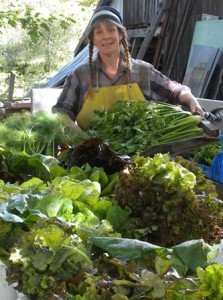 Click here for more information about our Philosophy and Practice.
For our retail order form to see what we currently have click here