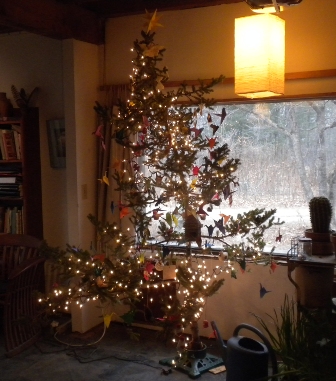 Last year I skipped a tree. There were two dogs, multiple dog beds, and I was alone. This year I asked Loyal to cut a tree. My request was that he find one that is competing or shading the garden or otherwise needs to go. That's what we have always done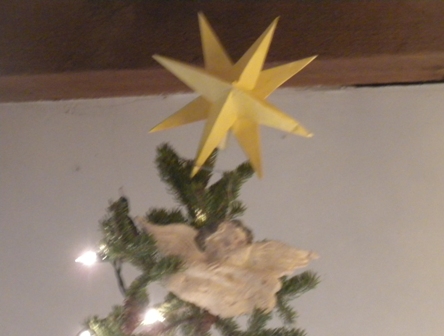 Two years ago I made an origami star; although it has a slight hole I can use it again. The angel is pressed paper.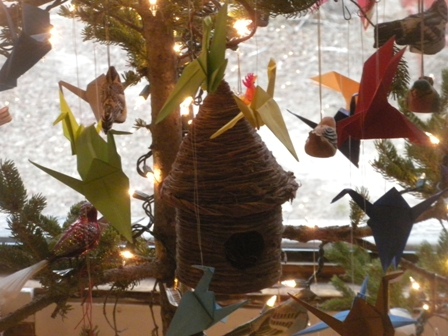 Of course a tree needs a birdhouse and birds. Two years ago I folded cranes; last year I folded hummingbirds. Given the current political climate, I decided to fold doves. What began as therapy has become tradition.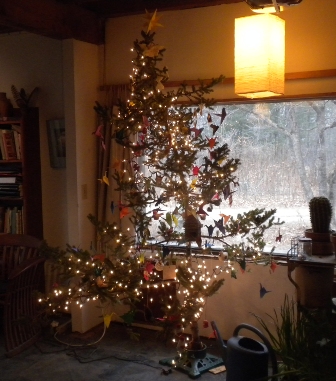 With its bending trunk this year's tree appears to be dancing to the carols in the background. Merry and Happy to all, and peace on earth!