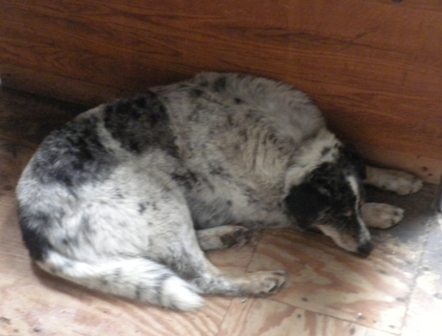 Oscar is the third farm dog here. He is now ten years old, and moving toward retirement. In the past we got a pup when the working dog turned ten; the older dog helped train the younger one. But with Loyal's older dog here, and my desire to travel, it doesn't seem right to get a pup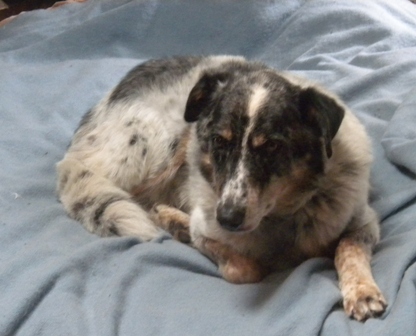 Oscar has seen many changes: he lost Ken, his main person, adapted to Loyal and his dog, Pilgrim's arrival; he has moved toward becoming my companion dog as he accompanies me on errands in the van.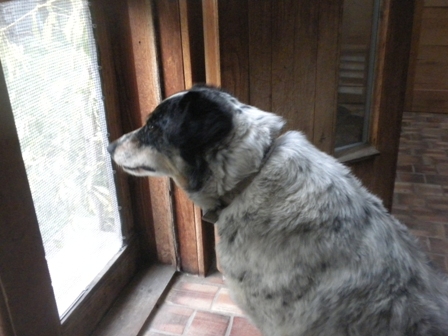 He still is on his game, though. Ten days ago he treed a bear. And last night he overcame his fear of thunder and lightning to bark the bear out of the yard. I can't ask for more from the old guy.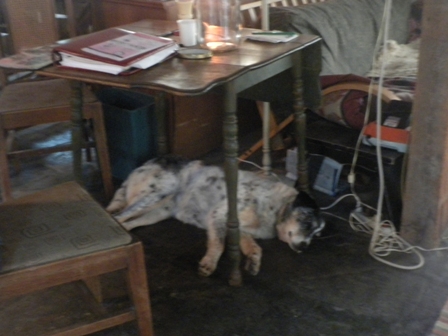 He has sacked out, and I don't blame him. I feel fortunate to have a dog who keeps the bears and raccoons at bay. Thanks, Oscar