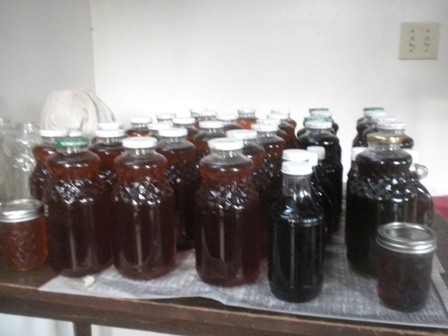 Monday I helped Loyal bottle the last of the maple syrup and the birch syrup. The maple was the settling of each batch. If one lets it settle and pour off the top, clear syrup then filtering and bottling goes quickly and smoothly as pictured in the last batches bottled a while back.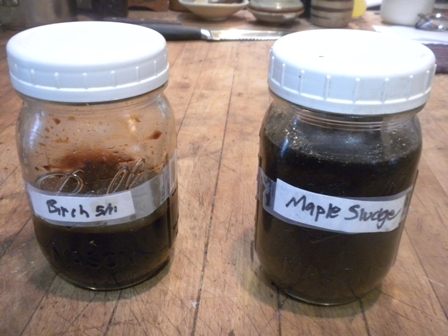 Tuesday morning I bottled the small amount of maple syrup that had not gone through the filter. I can use this"sludge" for cooking or salad dressing. The birch syrup had foamed, and by the next morning much of the foam had settled back to syrup. Birch syrup reminds me of molasses – dark, thick, slightly acidic and sweet.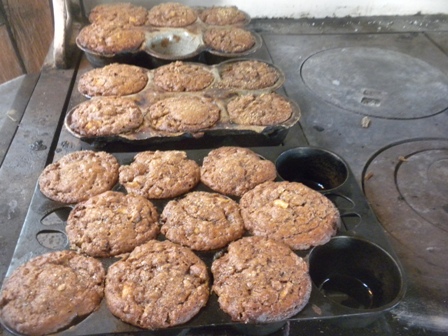 Since I still have some of our apples from last fall I searched and found a recipe that used both apples and molasses, so I could try the birch syrup as a substitute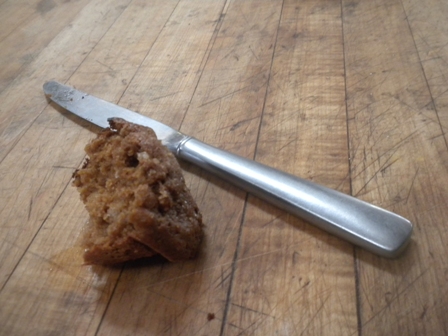 For a first try the muffins came out good. I will try again and tweak.
A friend gave me some shiitake mushrooms so I made up a soup with sausage, wild rice, onion, Dried celery leaves, carrots, the mushrooms, stock and a bit of sherry. I will add some dairy just before serving.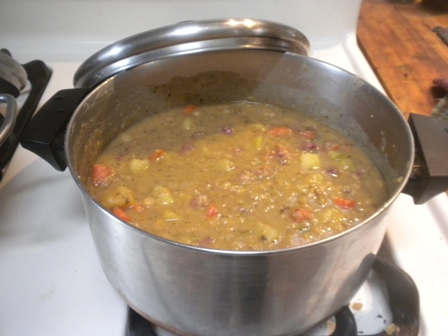 And since I was in the kitchen and found a pork shank. I also made some pea soup.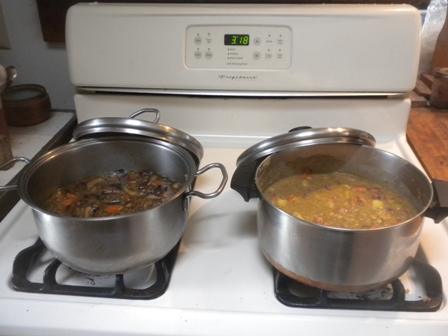 We will eat some and freeze some. And now we can move on to other projects!