Long ago I bought some loopers for a potholder loom – probably before Ken died in 2017. After Ken died I just couldn't weave; I would sit and stare into space, or cry or weave all uneven.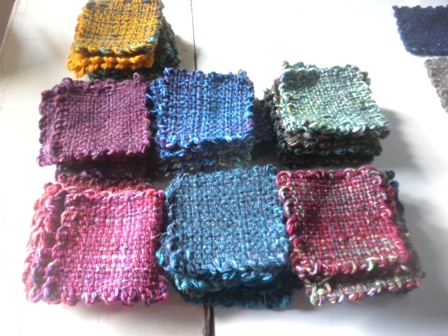 After I knit a bunch of necks for friends, I bought a pin loom and started weaving small squares on a 3'x3″ loom. I have laid them out but haven't decided on the pattern and how I want to join them – yet.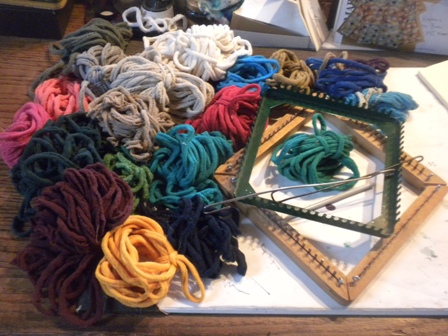 This week I got out the potholder looms and loops. Although many people see this as "not real weaving," I see it as a warm up. My fingers are moving, I am making color decisions, and trying colors that come in the bag – rather like rags. It is a process of looking at what I have and deciding how to put it together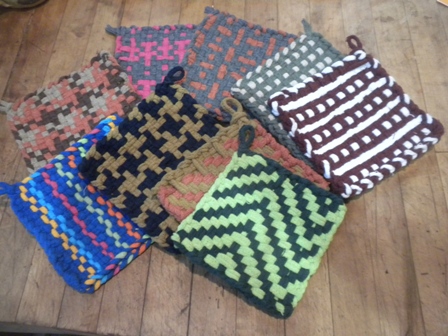 Besides, it is easier to experiment and make an ugly potholder and use it than spend a LOT of time making an ugly rug! I have tried some fun things: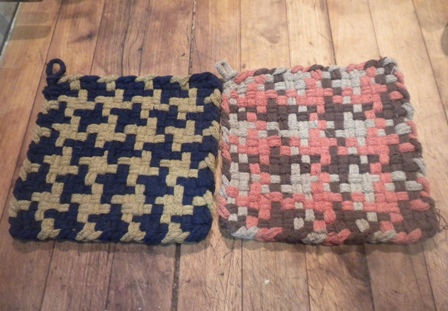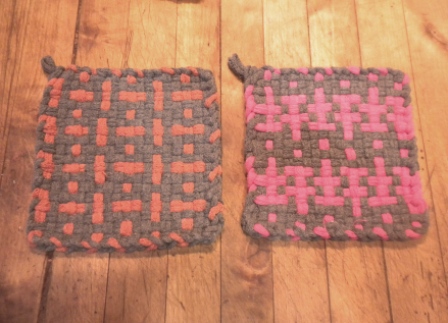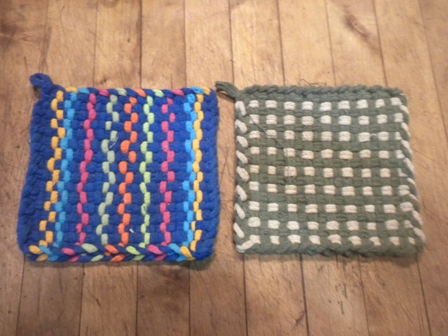 Exercises in balancing colors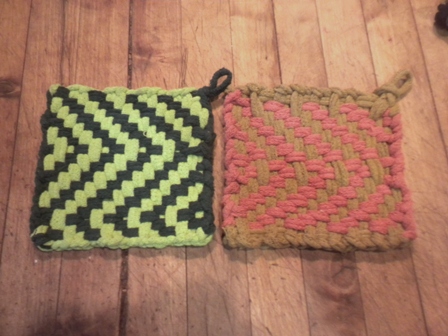 Challenging weaving patterns with variations and reverses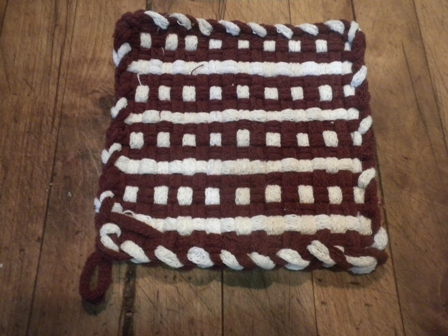 And even one that has a different pattern on each side!
It feels good to start in gradually, take my time, and get back to doing something I used to enjoy