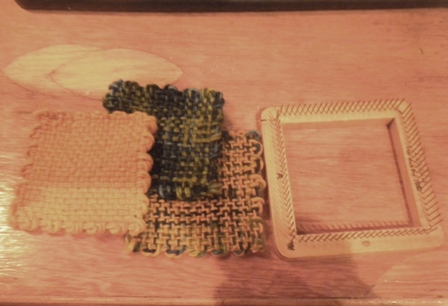 Remember the necks that I knit this past winter? Well, there were plenty of small amounts left from that project. First I knit a "rainbow" neck. Then I got myself a 4″ x4″ pin loom.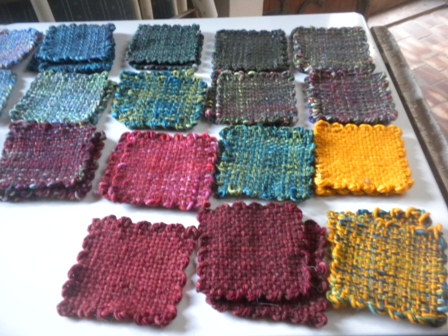 I have been making small squares from the the left over yarn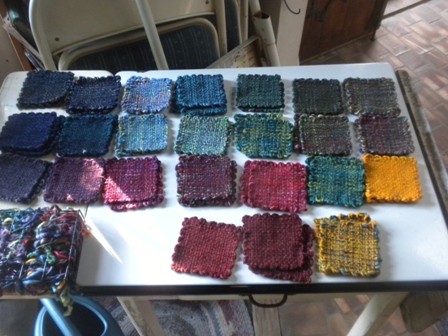 Eventually I will put them all together for a blanket. It's a great summer project – no huge hot afghan all over me – and also a great carry along with me project for times when I may be early and have to wait.