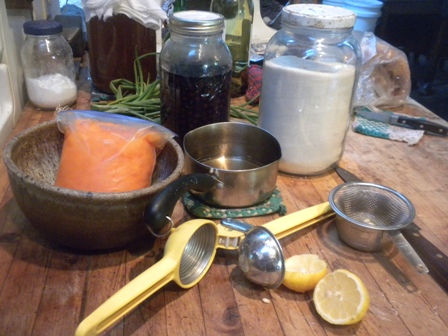 What am I doing at 7:30 a.m. when I have an evening invitation and the forecast is for a blistering hot day? The story starts long ago when we had some rain as Ken was starting to harvest melons. First the bottoms got a bit soft, so Ken set the melons up on empty tuna cans so they would stay dry. But some got soft enough that picnic beetles bored into them.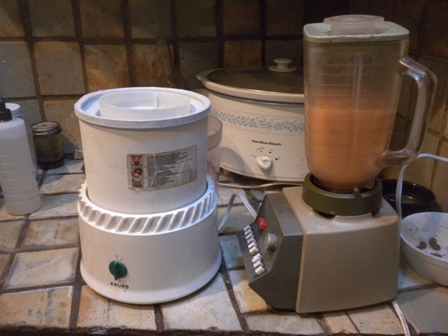 Once we cut the soft spots and gorged on melons, we tried making the rest of the soft melons into jam, marmalade, wine and it all was dreadful. My parents gave us a small ice cream maker and melon sorbet is GREAT!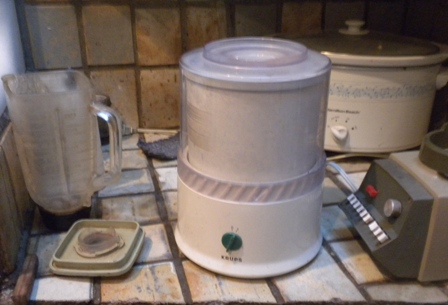 Here is my recipe: make a simple sugar syrup by simmering 1/3 c. sugar in 1/2 c. water for five min. and set aside to cool.Squeeze enough lemon for 1/4 c lemon juice (I strain pulp and seeds). Thaw out or use fresh: 2 c. cubed melon (no rind or seeds). Place the above plus 1 tablespoon liqueur ( I use some vodka I soak black currants in, but creme de cassis or raspberry liqueurs are great).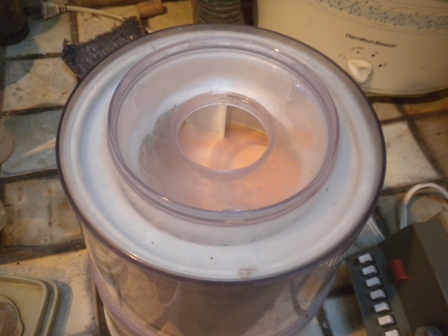 Place in ice cream maker and let it go for 20 min. At that point it is a lovely consistency.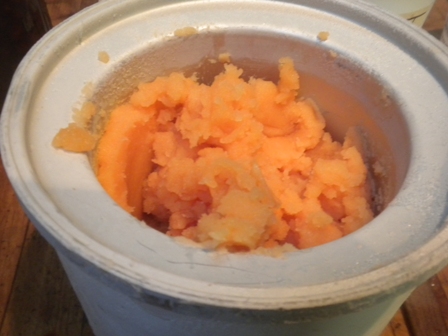 You can also put it in the freezer for later, but take it out before you want to eat it so it is slushy rather than a brick!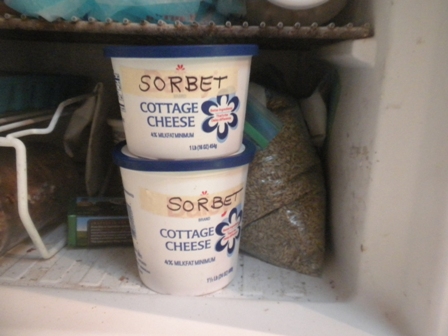 I have also done a peach sorbet with over ripe or mealy peaches. I used less lemon juice. The alcohol is for texture, but you can probably leave it out.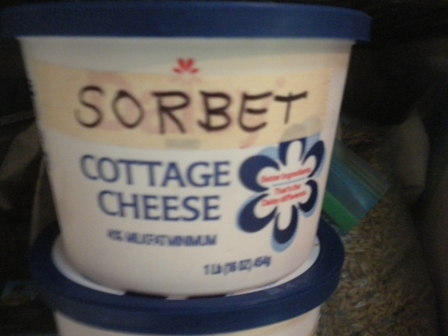 This is my favorite thing to serve when it becomes hot, but it's early in the season and fruit is limited. It just takes planning ahead enough to freeze some over ripe fruit as you have it for the next season.