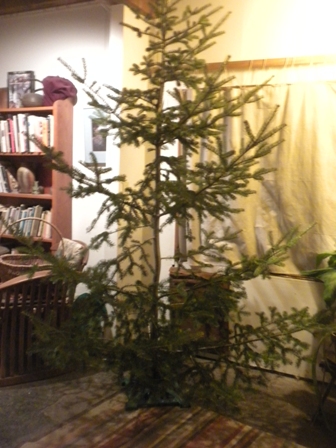 I wanted a tree this year. So I walked south of the house with a sled with bow saw, loppers, measuring tape, and rope. I found a tree with few branches on one side (it could go by the wall), cut it, pulled it with the rope, loaded it on the sled, pulled it up to the house, measured it, and cut to length and lopped extra branches. It came in the house and into the stand.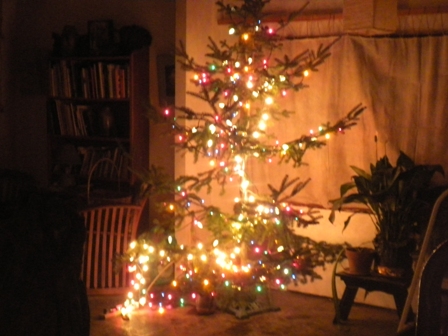 Next task was getting lights on the tree. There were some big spaces between branches; some folks laughed at my choice. But space between branches is space to show off the decorations. But I wasn't up to sorting the decorations Ken and I used for all those years. What to do?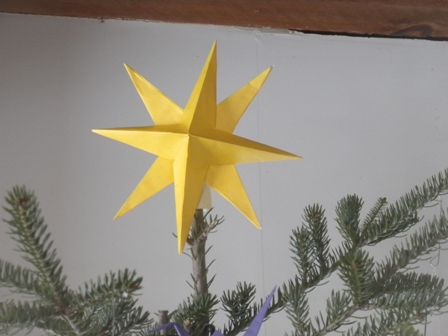 I decided to fold origami cranes. I ordered origami paper. Once it arrived, I made a star.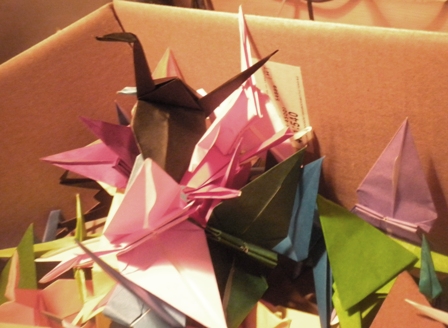 Then I started folding cranes. They got better and better as I made more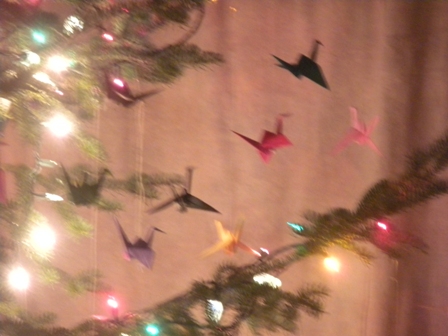 The next thing was adding strings so the cranes could hang on the tree. I hung what I had made and kept seeing spaces where more would look good, so I made more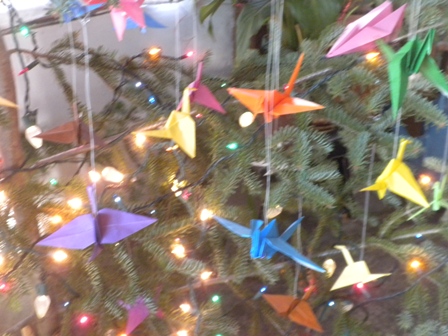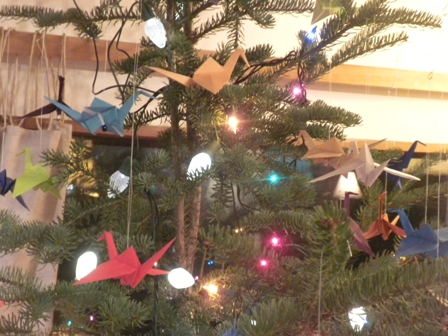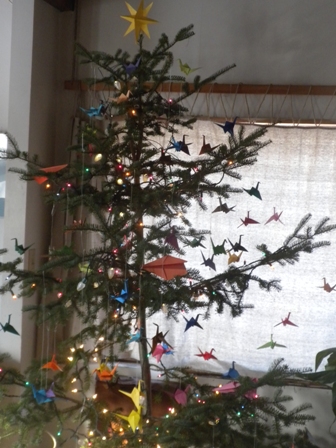 Different. But it looks good. May all those cranes bring us peace this holiday season.