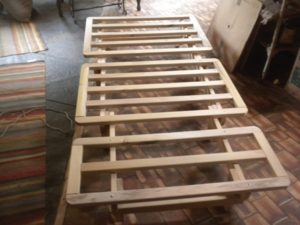 We have had a futon or two on the floor by the television for years.  During the summer that is the best spot to sleep with the most breeze.  But rather than rolling up the futon and airing it daily like they do in Japan, I just wanted to get it up off the floor.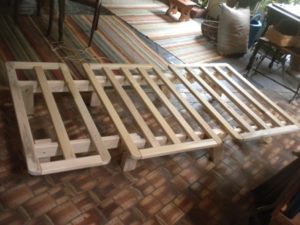 I did some research and found a tri-fold futon frame.  That means it can be a flat bed or a chaise lounge or a seat bent at the knee like an Adirondack chair with foot rest.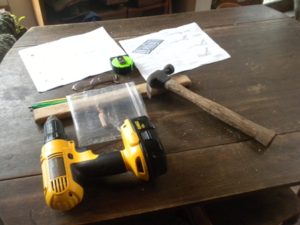 Some assembly required meant I picked up a box of slats and other wood pieces and a bag of hardware.  I went slowly so I would not get excited, make mistakes and have to take apart what I had done.  I had a hammer and piece of wood so I would not mar the frame as I tapped it together, a measuring tape to double check each piece length, the bag of hardware, the two pages double sided with 12 steps and pictures of set up options, and of course my reading glasses.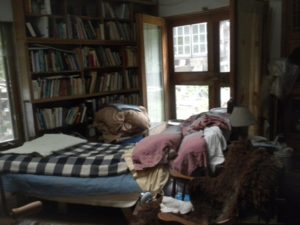 So between flipping bread dough every half hour I assembled this frame.  For me this was a big deal.  Before you scoff with derision, let me give you some context.  I am over 60.  With sciatica. I never got to have shop class.  Girls couldn't when I was in school.  I was often told I had limited mechanical aptitude ( I think it was limited experience myself).  And in college I was pushed away from power tools and told by male students and TA's that I was inept and slow.  No one taught me how to fish like the bible suggests, they just pushed me aside and did it more rapidly than I was able.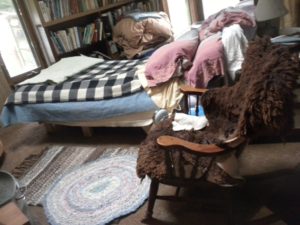 So, I am happy and proud I did this all by myself.