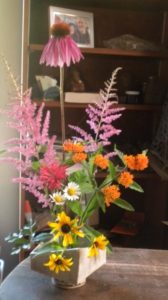 Flowers cheer one.  And this week I cold use some cheer. So this morning I wen out to sample what was blooming.  I did two arrangements.  This first is a purple cone flower, astillbe,  bee balm,  butterfly weed, daisies and black eyed Susan.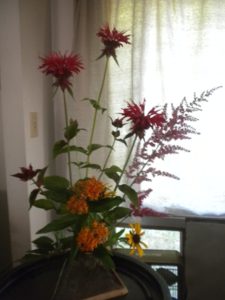 The second is  the same type flowers minus the cone flower.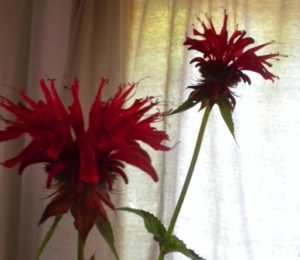 The bee balm or monarda were one of Ken's favorites.  He said they look like jesters or jack – n – the box.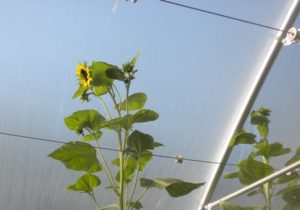 And although it is embarrassing, it is also funny that some of the weeds in the greenhouse are sunflowers!