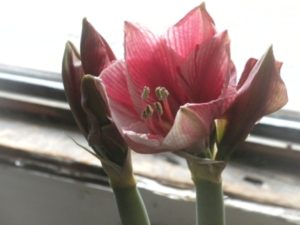 Ken always enjoyed the amaryllis.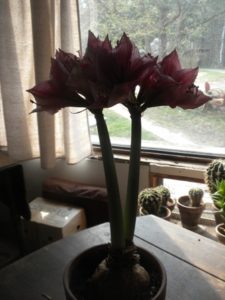 My parents had sent him a bulb here and there; most went to a friend when we went to Japan.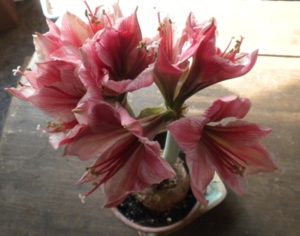 Last fall they sent one to me, and now its blossoms remind me of both them AND Ken.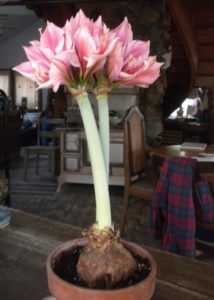 It is short, has two stems and is BEAUTIFUL.