Last weekend kind friends helped me continue a decades old tradition of selling Ken's pottery and produce for our "Spring Opener" the first weekend in May.  Since Ken's death, many people have asked me what my plans are.  Until now I have simply answered truthfully, "I don't know."
But after last weekend some things have become clear.  And I can state unequivocally that I have no desire to do pottery and produce retail sales on farm; I am done with that part of my life.  Our pottery will be at Dancing Bird in Cumberland and One10 in Frederic. For your produce needs, I suggest a local growers farmers market.
 After decades this is the end of an era.  It is simple.  I do not want to attempt to do alone what I did for decades with Ken.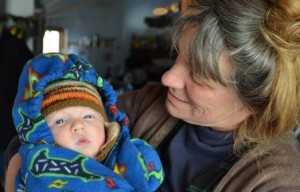 I need to move on to my new single life.    I cry when I think how hard Ken worked, how little time we took off work,  and how we never did get to travel together as we wished and planned to do "someday."  Well, I will have to do it alone now.  It would be wonderful if people could understand and support me during this difficult transition.