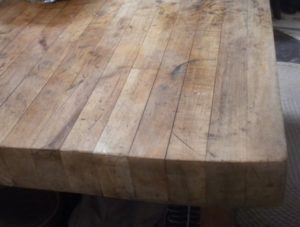 Today as I make bread I remember… Ken could surprise me easily.  I am often trusting and naive.  One year Ken asked me to help him move some lumber from one of the many lumber piles.  He told me he was pulling some maple for a project.  It never occurred to me the project was for me.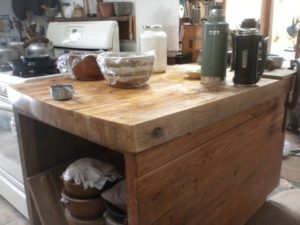 That year in the late fall Ken kept teasing me I had helped him move my Christmas present at least twice.  Little did I know I had helped him plane it!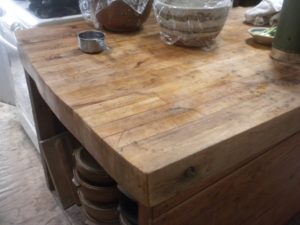 On Christmas morning I came down to find a maple butcher block in the kitchen.  It is, like many things Ken made, beautiful, useful, and comfortable.