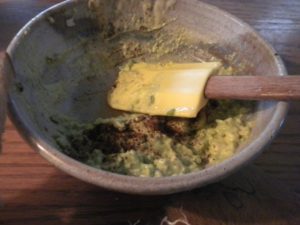 Each winter we grow sprouts.  I often make sprout salads, and they are also great in sandwiches in place of lettuce.  Today for lunch I made guacamole and had an open faced sandwich with sprouts.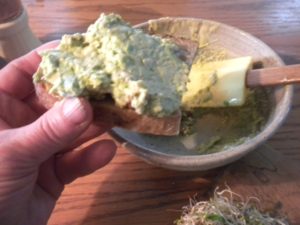 I had bought some avocados on sale, sliced them open, removed pit, scooped out flesh and combined with minced onion, lemon juice, a bit of mayo, salt, pepper, and topped with some chili powder.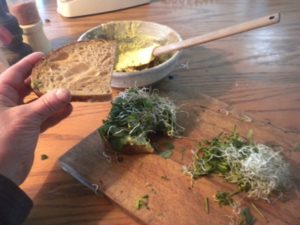 Then I toasted bread and spread with guacamole
Finally I topped with sprouts.  Fresh green, and delicious!