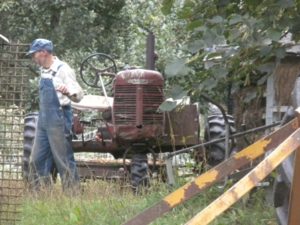 Greetings from the Garden!  This week's CSA box has tomatoes, potatoes, celery, cucumber, zucchini, onions, garlic, carrots, melon, basil and parsley
Filed Notes.  Ken is always thinking ahead! Monday he started moving chicks and chickens.  He has several batches of chicks at varying ages.  He is making room for the newer hens in one of the portable coops.  The young roosters – cockerels – will go in the north coop.  He has moved the larger portable coop, known as the egg mobile, closer to the garden.  It will be in the garden during winter.
Chicks are growing and the last hatch of the season is now approaching a week old.  Cute!  These are our replacement laying hens. Chickens grow about six months before the hens lay an egg.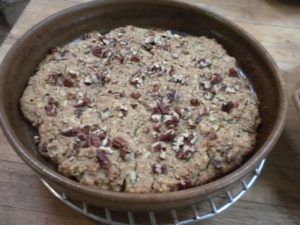 From the Kitchen.  I take no credit for this week's recipe ideas – Ken got in the kitchen and made zucchini bread – he uses grated zucchini and rolled whole grains, kefir and eggs.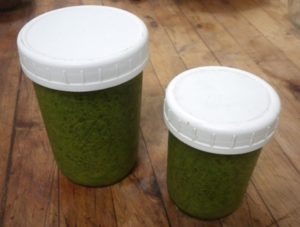 And Sunday Ken made pesto.  He had a colander of basil leaves and one of parsley.  He ran them through the food processor with garlic and olive oil and packed jars.  With a thin layer of olive oil on top the flavor and color is preserved.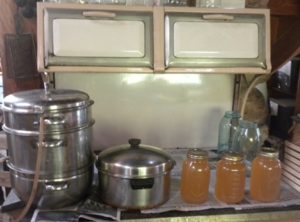 I have been juicing the apples that are drops or culls.  It is time to preserve food!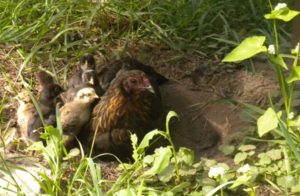 'Til Next Week, Judith and the Gang