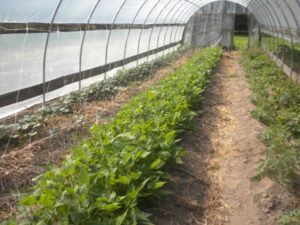 Greetings from the Garden!  This week's CSA box has lettuce, spinach, bok choy, green onions, radishes, beans, cabbage, zucchini, broccoli, anise hyssop and thyme.
Field Notes Temperature fluctuations are extreme this week; we had a sweltering day Saturday and a cool easy to work day Sunday.  The temperature spread was about thirty degrees. This is stressful on the plants and animals (and farmers).  We are hoping for more moderate temperature swings.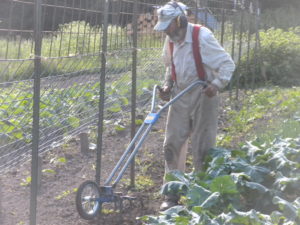 Ken has been wheel hoeing and weeding and mulching early and late when it is cooler.  He secured his bales of straw and tried running it through the manure spreader to chop it.  He hopes to avoid having to shake it apart so much.  During the heat of the day he heads to the lower level to plant and move tiny seedlings up to bigger soil blocks.
Picking continues for me.  Although we have said sayonara to strawberries and peas for this season, I have "moved up in the world" to picking beans!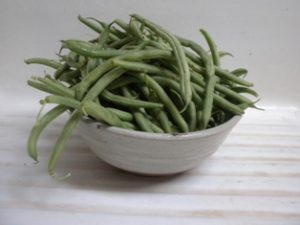 From the Kitchen.  Beans!  It must be summer; beans grow best in heat.  They are so versatile – from steamed with a bit of butter to stir fry dishes with ginger and tamari,  We even like them with a bit of sesame oil and some umeboshi paste or vinegar.
Thyme is one of our favorite herbs – I chop it and add it to anything – chicken, rice, vegetables – you name it.  I also dry some for winter use.  Place out of the sun in a well ventilated area and once dry transfer to a glass jar with a tight lid.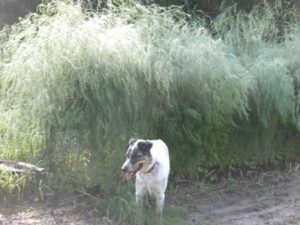 'Til Next Week, Judith and the Gang