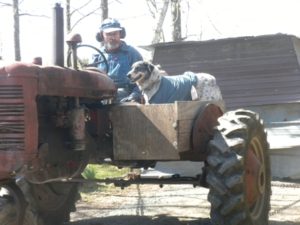 Oscar had surgery a week ago.  It was more complicated than expected.  Monday he had drains removed, and the vet suggested we put a t-shirt on him so he does not lick or scratch his stitches.  It seems to be working
We were told he should not run as he is healing, so we have kept him on leash.  He obviously wants to resume his on farm duties.  Ken's compromise is to bring him along to greenhouse.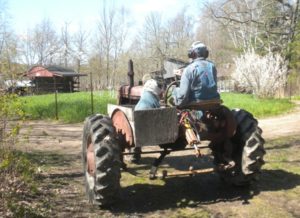 Ken put him in the box on the side of the FarmAll so he could ride along as Ken moved the chicken coops and "hog Hilton" we use as shelter for geese, pigs, etc.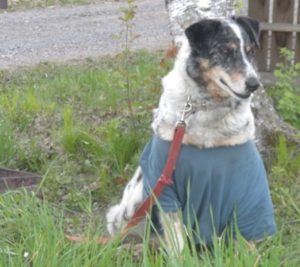 He also has been watching the newly arrived piglets.