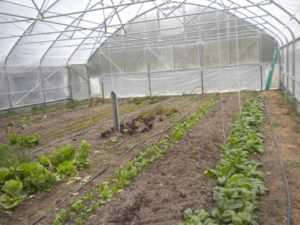 Greetings from the Garden!  This CSA box has spinach, lettuce, salad greens, potatoes, beets, celery root, gobo, green onions or chives, potato onions, and herbs.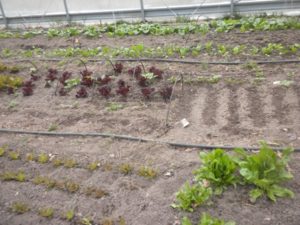 Field Notes.  Ken is almost done with pruning fruit trees and vines.  He has been planting, and we have received our seed potatoes.  Soon we will set the late crop potato seed to chit in a sunny window.  Last week we had a big spinach harvest – higher than usual demand, and now other items are getting large enough to harvest – green onions for example.
Ken is clearing wood cut so the garden is not in the shade.  Lots to do in spring.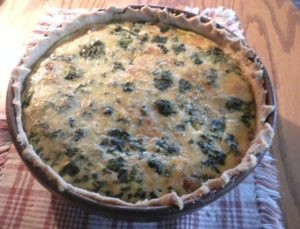 From the Kitchen.  Egg ideas abound.  Last week I made some pastry crusts and filled the first with a bacon, onion, spinach quiche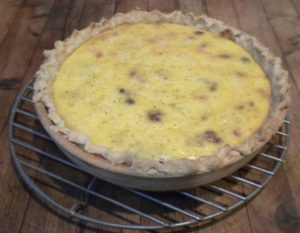 I then took the remaining pie crust dough and rolled out enough for a small rum raisin custard pie.  It was a hit!
'Til Next Week, Judith and the Gang