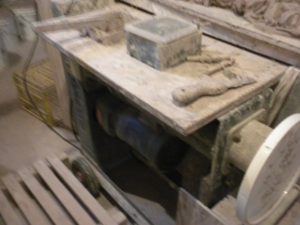 Ken's pug mill of 40+ years needed repairs this week.  A pug mill has an auger that mixes clay to a uniform consistency and a vacuum pump that sucks surplus air from the clay.  The resulting clay needs minimal wedging (like kneading bread) before it can be used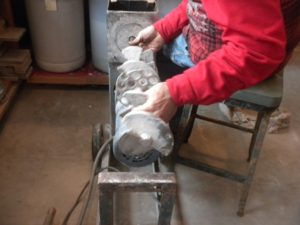 Ken had to take it apart
He got out the manual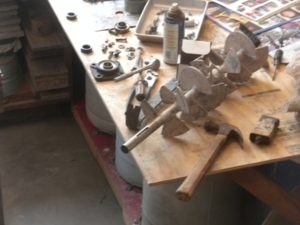 The bearings needed to be replaced, so it meant a trip up town.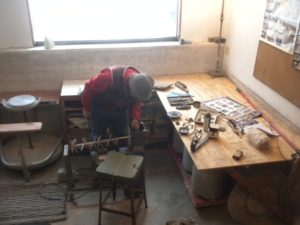 I helped hm load it up so the repair guy could take it apart.  Ken stopped and got parts.  Then he put it back together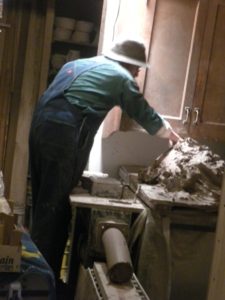 Next he ran some clay through it –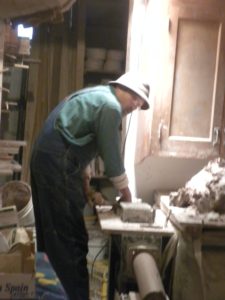 See the clay pug coming out of the machine!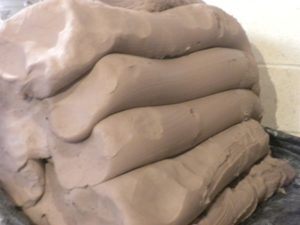 Here are the pugs ready to run through once more and then wedge.   Hurrah!